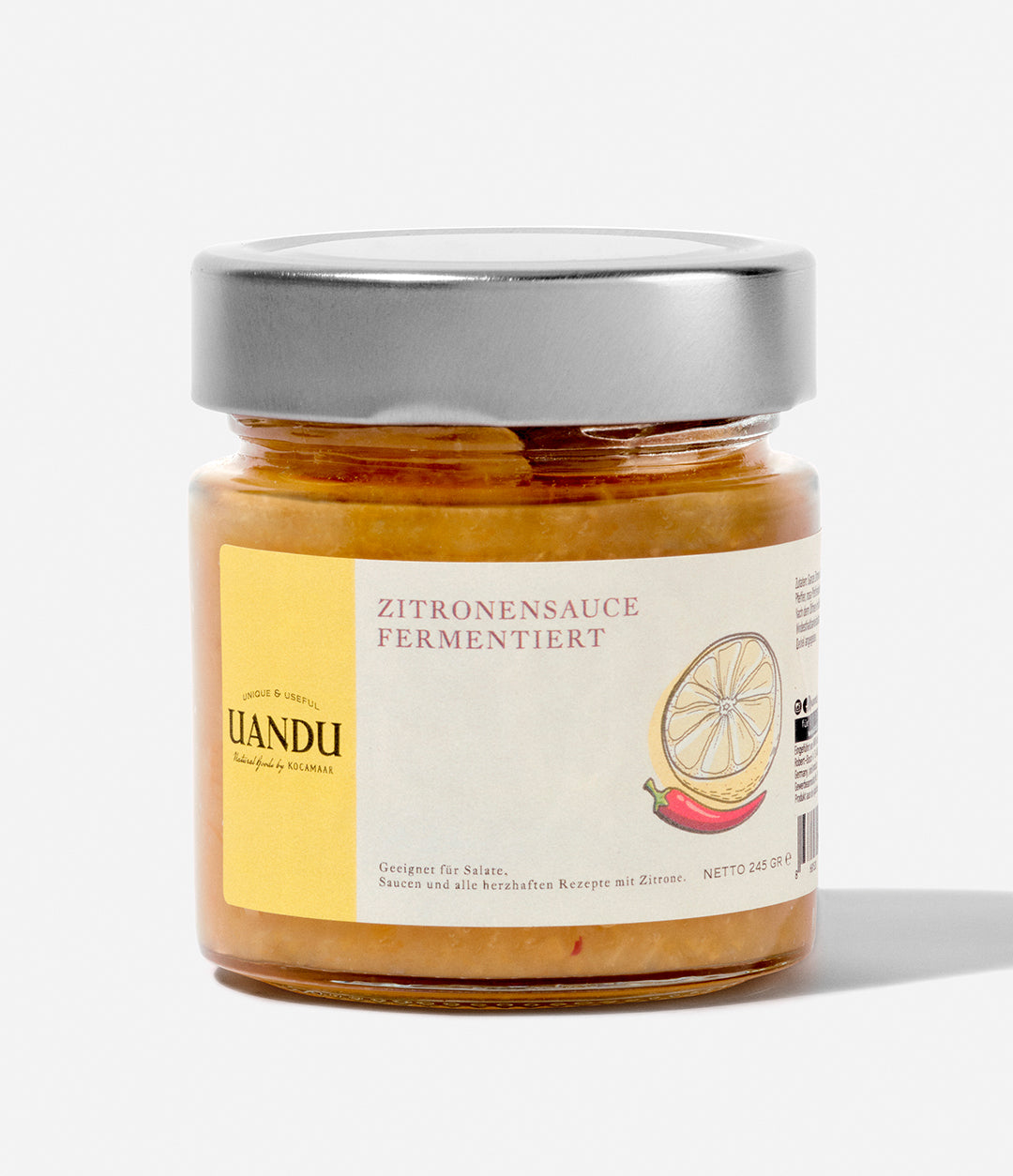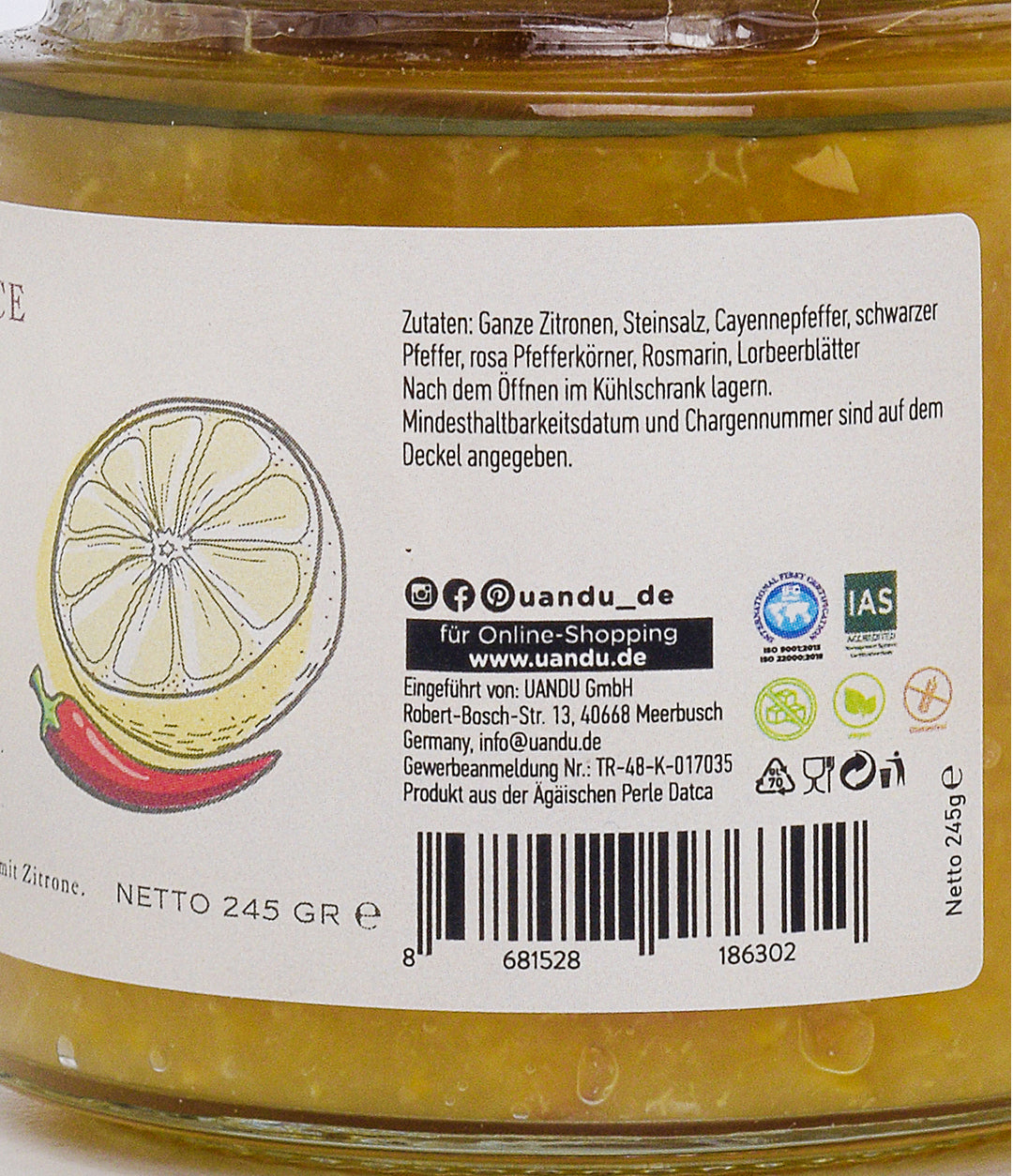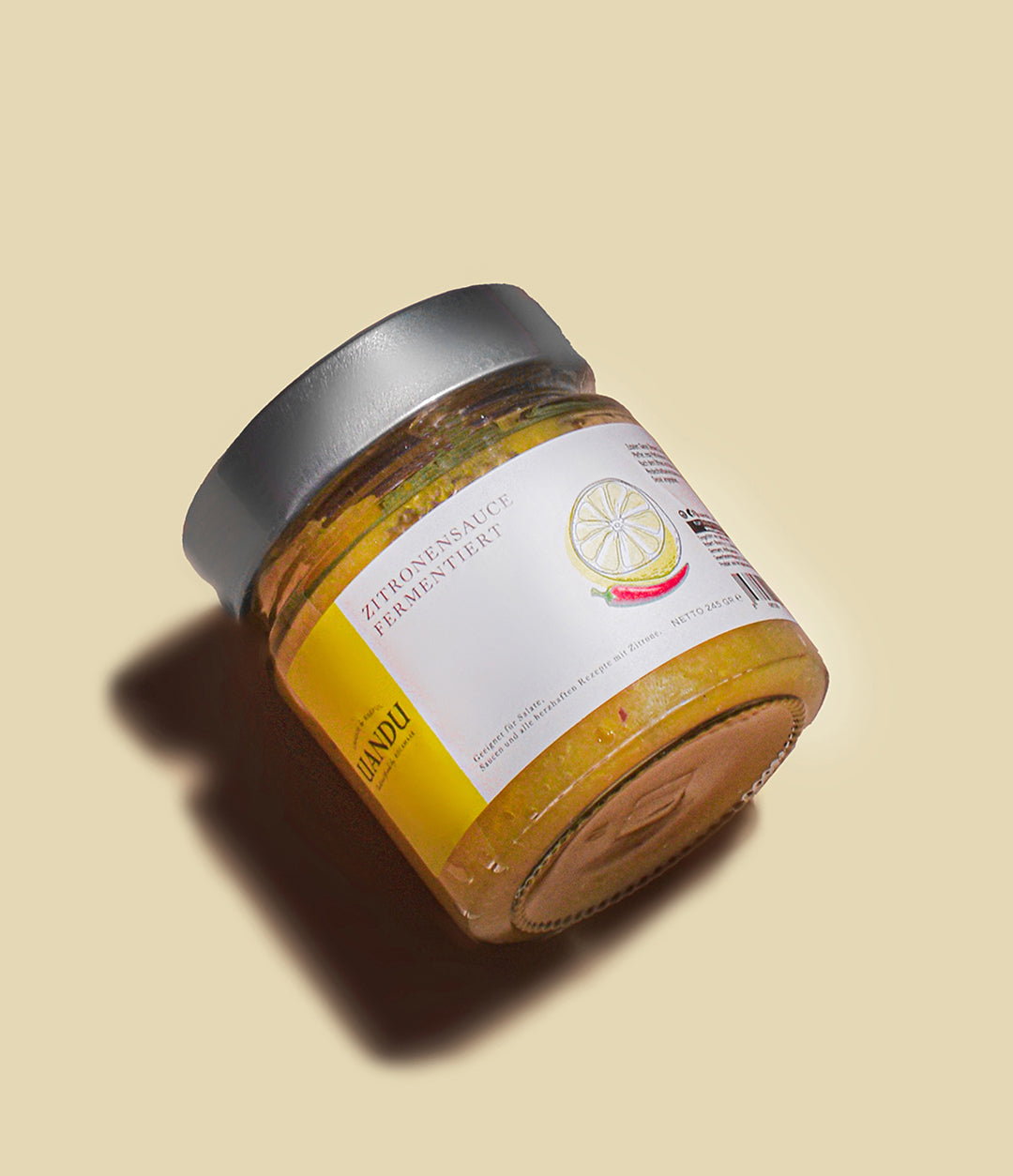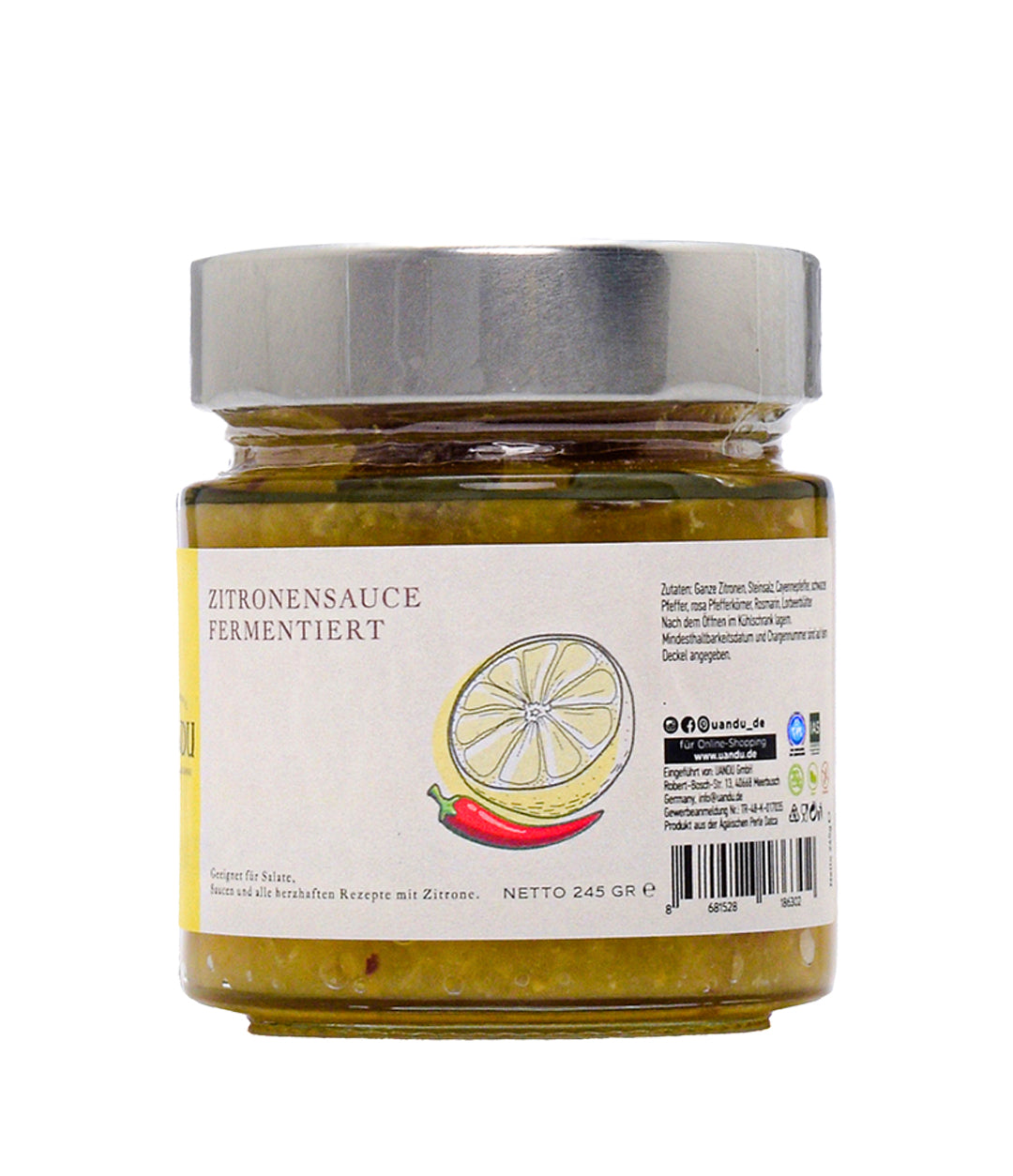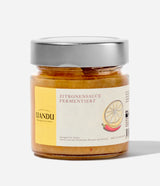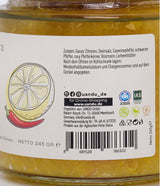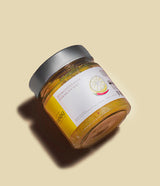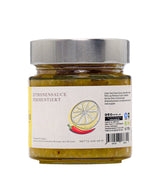 Lemon Sauce Fermented
Kocamaar
The refreshing lemon sauce made from the zitronons from our UANDU farm in Datca.
245.0 g ( 28,37 €* / 1000 g)
inkl. 7 % MwSt.
zzgl. Versandkosten
Auf Lager. 2-3 Tage Lieferzeit
KOSTENLOSER VERSAND AB 49€
SICHERE UND EINFACHE ZAHLUNG
Tipps & Tricks
The refreshing sauce for your meals!
What is UANDU Fermented Lemon Sauce?
We have good news for lemon lovers. We've created a fermented lemon sauce that contains nothing but fragrant datça lemons, sea salt, red and black pepper, bay leaves and rosemary. This sauce has such a fresh lemon flavor that you can use it on its own or mixed with a little extra virgin olive oil in place of all other lemon sauces. If you want to add a delicious flavor to your fish, salads and vegetables, you should not miss this special sauce.
What is fermented lemon?

There are many reasons why the fermented lemon has become indispensable in the kitchen. Delicious, cheeky and versatile, this product brightens and balances any dish with its vivacity. But thanks to fermentation, it also contains a wealth of vitamins, minerals and antioxidants, as well as probiotics for gut health.
What does fermented lemon do?

Canned lemons have many health benefits. The probiotics found in fermented lemon are incredibly beneficial to your gut health and support healthy digestion. As we know, the health of your gut has a direct impact on your overall body and immunity. Therefore, regular consumption of fermented lemons is a powerful (and delicious) way to boost your immune system and speed up your metabolism.
Fermented lemons contain plenty of immune-boosting vitamin C (about 30 milligrams in one lemon) that enhances the flavor of your savory dishes. Vitamin C is good for heart health, supports the production of collagen (the most common structural protein in our body) and has anti-inflammatory properties.
It is rich in fiber. Fiber is known to improve digestion and gut health, which often leads to lower blood sugar levels.
The potassium it contains strengthens nerves and muscles and, together with citric acid, helps prevent kidney stones.
Thanks to its calcium content, it helps strengthen teeth and bones and prevents osteoporosis.
Ensures good blood circulation. Every part of the body needs blood. Fluctuations in blood pressure can be dangerous. Adding a small amount of fermented lemon to your daily meals will provide you with all the necessary amounts of potassium, iron, and calcium that help control blood pressure.
It contains an enzyme that promotes digestion. A healthy digestive system can help prevent other health problems like acne and weight gain. Fermented lemon is also recommended for people suffering from kidney stones.
Where is fermented lemon used?

If you want to make an Asian-style vegetable pilaf, you can add fermented lemon.
The fermented lemon, which gives a different flavor to your sandwiches, is not to be missed if you combine it with meat dishes that you prepare in the oven.
It is also a good alternative to pickles and olives.
245.0 g ( 28,37 €* / 1000 g) inkl. 7 % MwSt. zzgl. Versandkosten
RIGHT OF CANCELLATION: 14 DAYS
RIGHT OF CANCELLATION: 14 DAYS