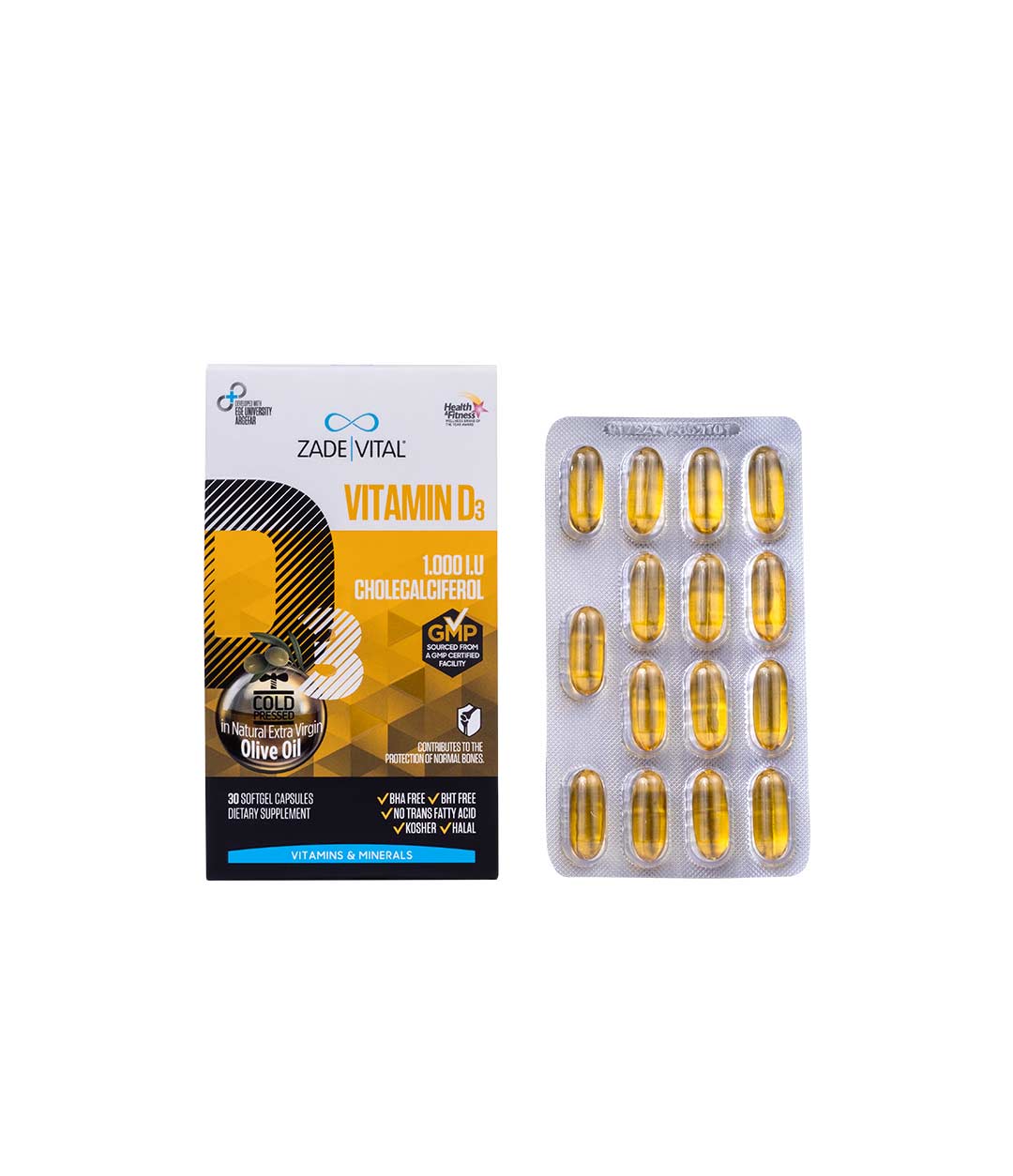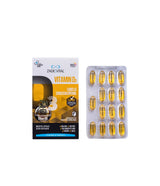 Vitamin D3-1000 IU
Zade Vital
Vitamin D contributes to the normal functioning of the immune system.

inkl. 19 % MwSt.
zzgl. Versandkosten
Auf Lager. 2-3 Tage Lieferzeit
KOSTENLOSER VERSAND AB 49€
SICHERE UND EINFACHE ZAHLUNG
Zade Vital Vitamin D3 is a dietary supplement containing 1000 IU (25 µg) of vitamin D3 in each capsule.
Vitamin D, which is produced both in the body and naturally, through sunlight, and can be obtained from food, is a type of fat-soluble vitamin.
inkl. 19 % MwSt. zzgl. Versandkosten
RIGHT OF CANCELLATION: 14 DAYS
RIGHT OF CANCELLATION: 14 DAYS