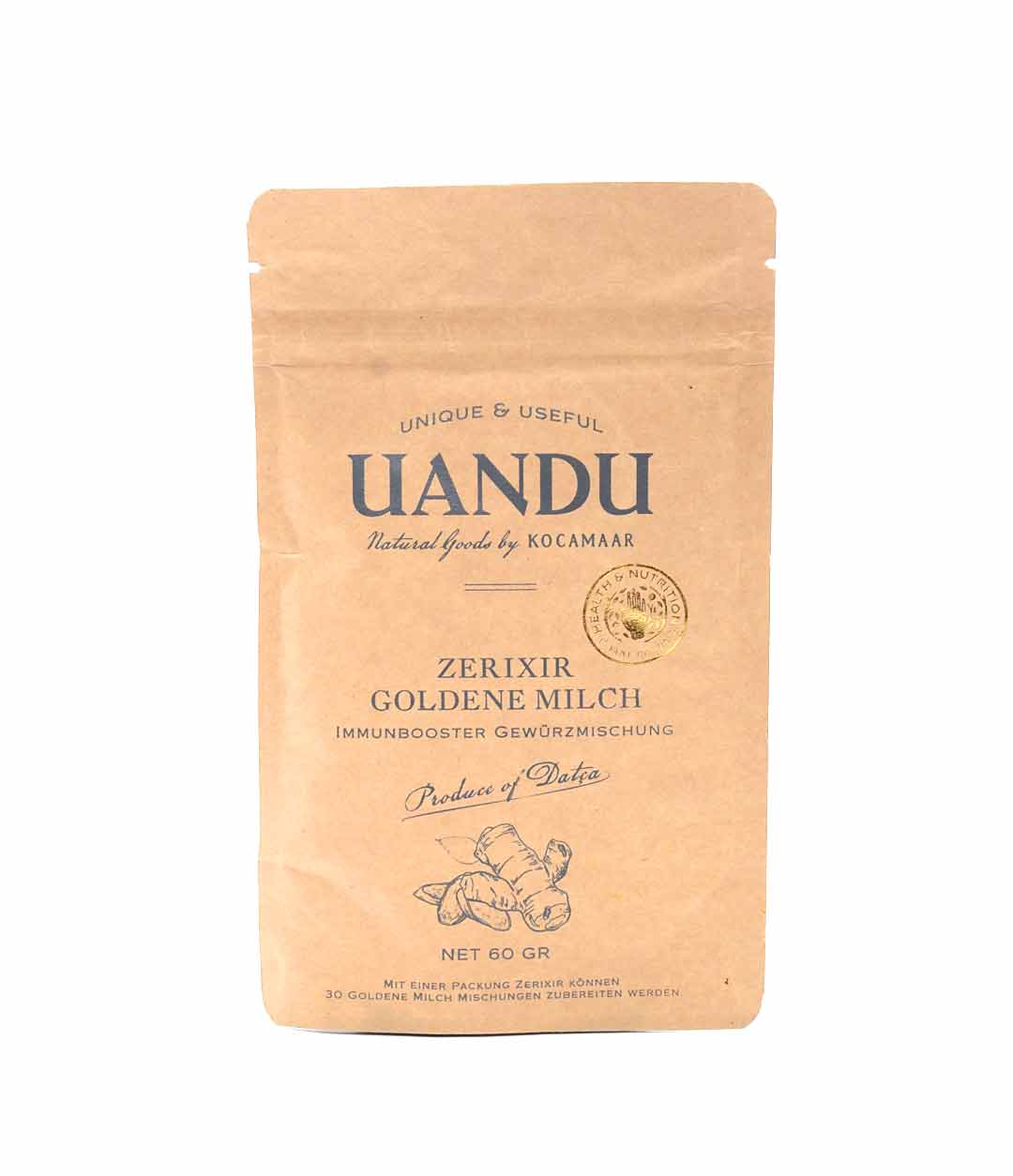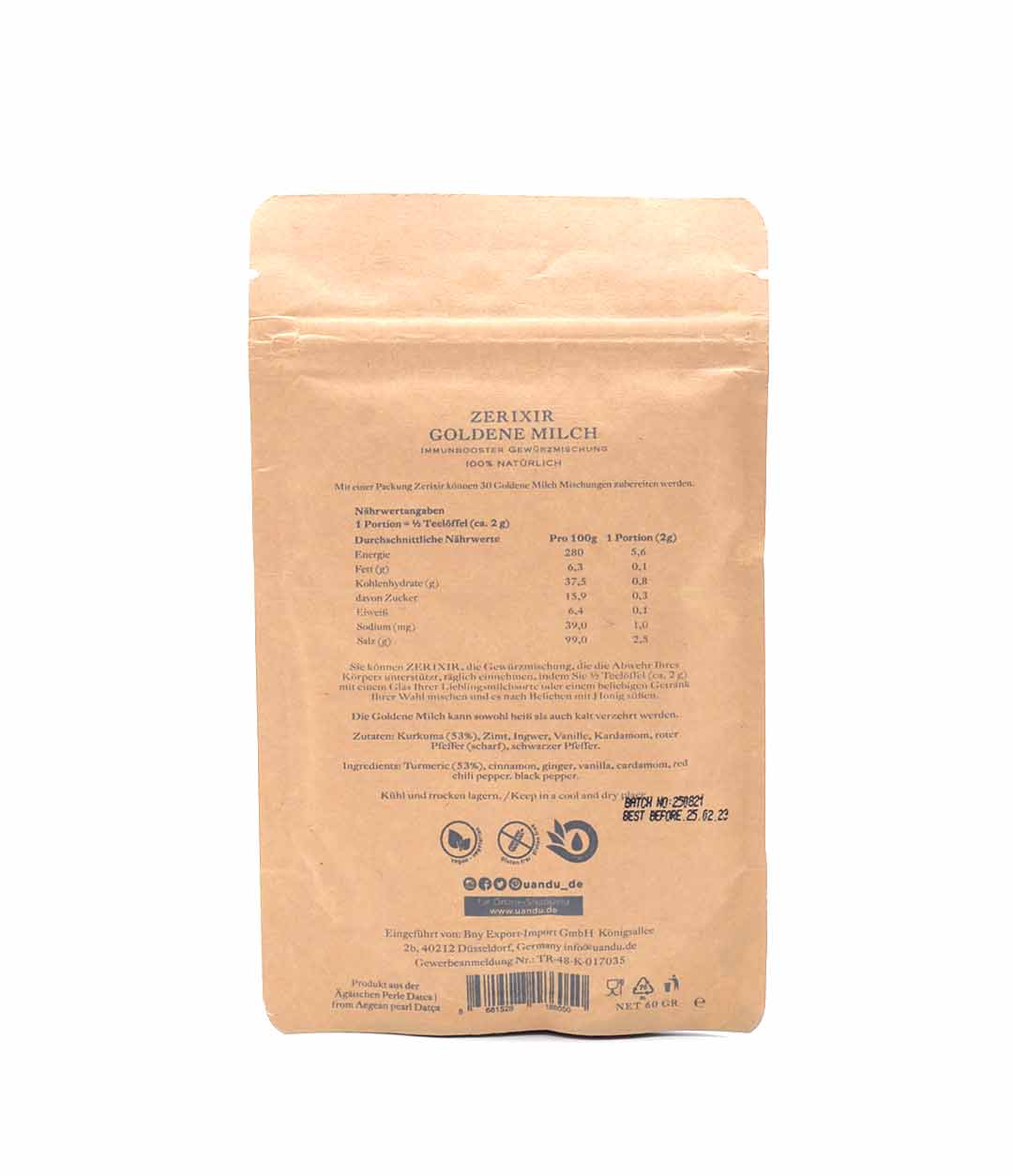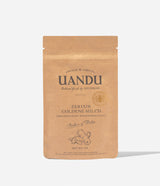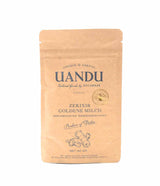 Zerixir-Golden Milk
Kocamaar
60.0 g ( 115,83 €* / 1000 g)
inkl. 7 % MwSt.
zzgl. Versandkosten
Auf Lager. 2-3 Tage Lieferzeit
KOSTENLOSER VERSAND AB 49€
SICHERE UND EINFACHE ZAHLUNG
Tipps & Tricks
The blend of aromatic spices like turmeric, ginger and cinnamon!
What is Zerixir Golden Milk?
Golden milk, which we've heard a lot about in recent years, is actually an Indian drink with a high content of turmeric.
Traditionally, it's prepared by heating cow's or herbal milk and mixing in aromatic spices like turmeric, ginger, and cinnamon. It gets its golden color from the turmeric it contains.
Golden milk, which has many health benefits due to the spice content and supported by clinical studies, we can list as follows;
1. With its high antioxidant properties from turmeric, ginger and cinnamon, golden milk reduces the occurrence of diseases and contributes to overall health when consumed regularly;
2. It reduces joint pain due to its high anti-inflammatory properties;
3. It helps preserve memory and slow down the decline in brain functions in diseases like Alzheimer's and Parkinson's; clinical studies have been conducted.
In addition, many clinical studies are conducted for golden milk to reduce symptoms of depression, protect heart health, balance blood sugar, reduce cancer risk, reduce its antibacterial, antiviral and antifungal properties, help digestion, bone health to protect because it is rich in calcium and vitamin D.
--
Golden milk for general well-being with aromatic spices such as turmeric, ginger and cinnamon.
Contents and Notes for Zerixir-Golden Milk
Content: Turmeric 53%, cinnamon, ginger, vanilla, cardamom, red pepper, black pepper

60.0 g ( 115,83 €* / 1000 g) inkl. 7 % MwSt. zzgl. Versandkosten
RIGHT OF CANCELLATION: 14 DAYS
RIGHT OF CANCELLATION: 14 DAYS