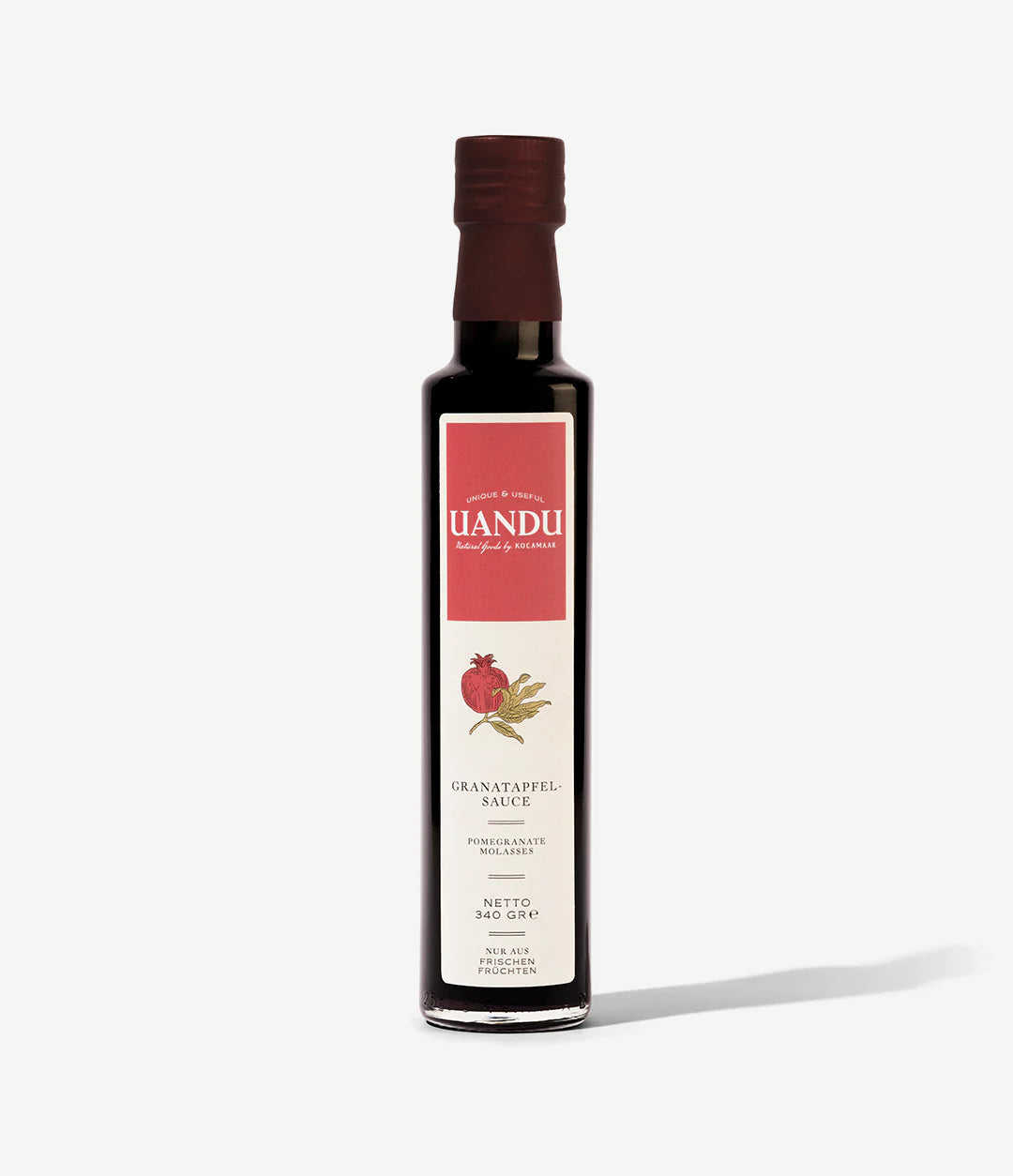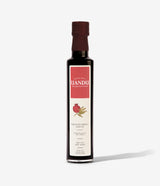 Great salads
Kocamaar

inkl. 7 % MwSt.
zzgl. Versandkosten
Auf Lager. 2-3 Tage Lieferzeit
KOSTENLOSER VERSAND AB 49€
SICHERE UND EINFACHE ZAHLUNG
Extra Virgin Olive Oil 750ml
Production of cold-pressed natural olive oil?
Cold pressed natural primary olive oil is the oil obtained by mechanically pressing the olives and produced naturally without any processing. The cold press prevents any loss of quality due to heating. In this way the highest quality is achieved.
Pomegranate sauce (made from 100% pure pomegranate juice)
What is UANDU pomegranate sauce?
Pomegranate syrup is the concentrated form of pomegranate juice. 6 kg of pomegranate are used for 350 g of pomegranate syrup. A 100% natural and healthy experience for pomegranate syrup lovers.
It is obtained by pressing the juice of Datça pomegranates collected in season and concentrating the water by evaporation under vacuum. Because it is produced by heating up to 55 degrees under vacuum, it retains its nutritional value at maximum altitude. It contains no sugar.
Pomegranate is a type of fruit that is unique to temperate climates. It contains small seeds and a body composed of hundreds of grains with a sour and sometimes sweet taste. It strengthens the immune system with vitamin C, iron, potassium and polyphenol in pomegranate content. Pomegranate, which can balance cholesterol and sugar, is the essential fruit used in making pomegranate syrup.
Effects of pomegranate syrup
With the taste of pomegranate syrup, it is also known to be very useful in adding flavor to salads and dishes. Pomegranate is one of the most important fruits for health. It balances blood sugar and prevents it from rising.
Pomegranate syrup boosts immunity. Pomegranate is one of the fruits that is especially consumed in winter. Its consumption during the winter months increases the body's resistance. Thanks to pomegranate, immune resistance can be increased due to cold in winter. In this regard, pomegranate molasses is a food that is at least as effective as pomegranate in protecting the immune system.
It protects the heart. One of the most important features of pomegranate molasses is that it protects heart health. This is why consuming pomegranate molasses is very important for heart health. Pomegranate syrup is particularly known for preventing cardiovascular obstruction.
Balances cholesterol levels. Pomegranate syrup, which lowers blood sugar in the body, is known to balance cholesterol with this function.
Protects the health of teeth and gums. Tooth and gum problems in particular are among the problems that many people experience. Pomegranate syrup acts as a natural remedy and helps with tooth and gum problems.
inkl. 7 % MwSt. zzgl. Versandkosten
RIGHT OF CANCELLATION: 14 DAYS
RIGHT OF CANCELLATION: 14 DAYS