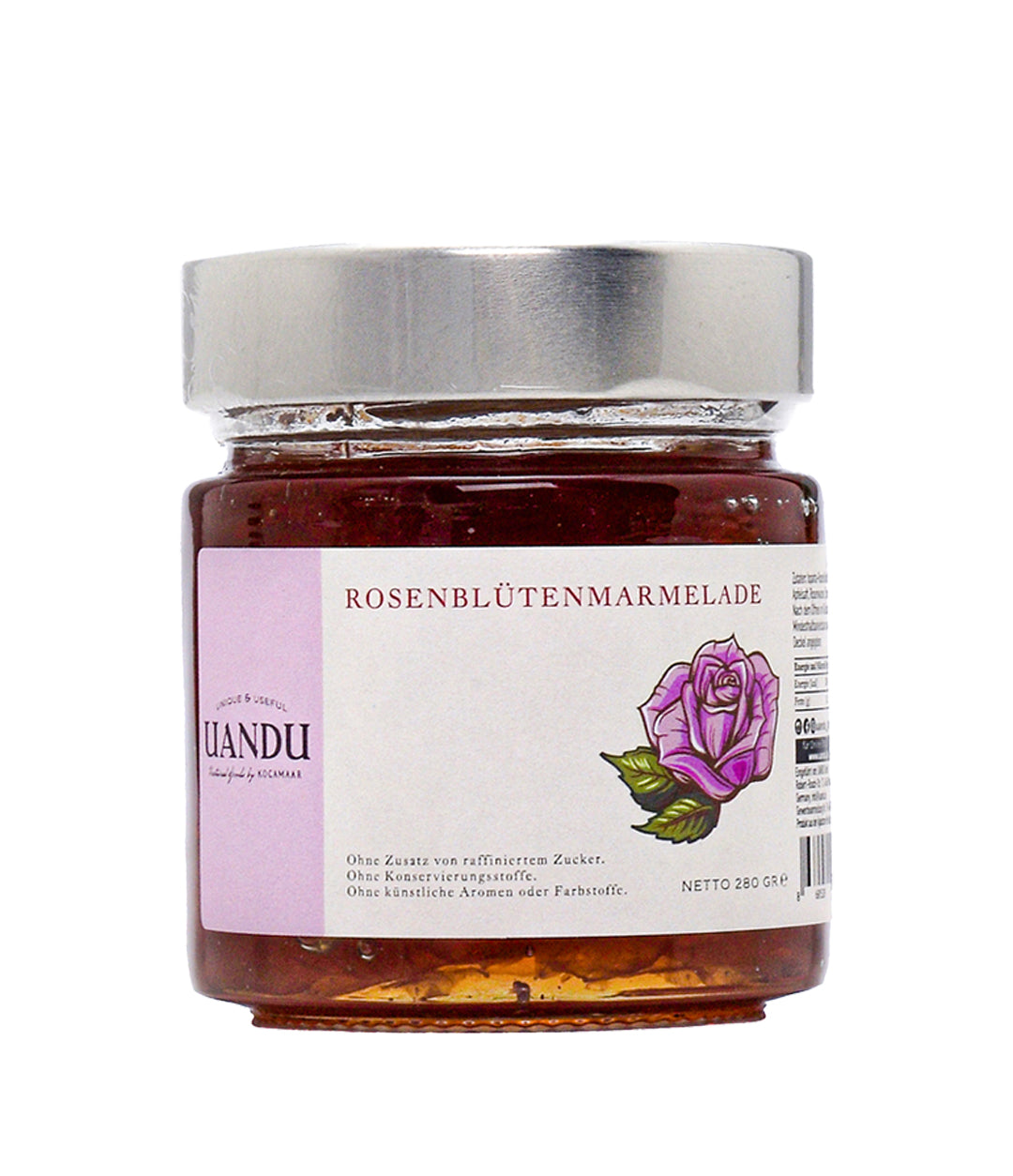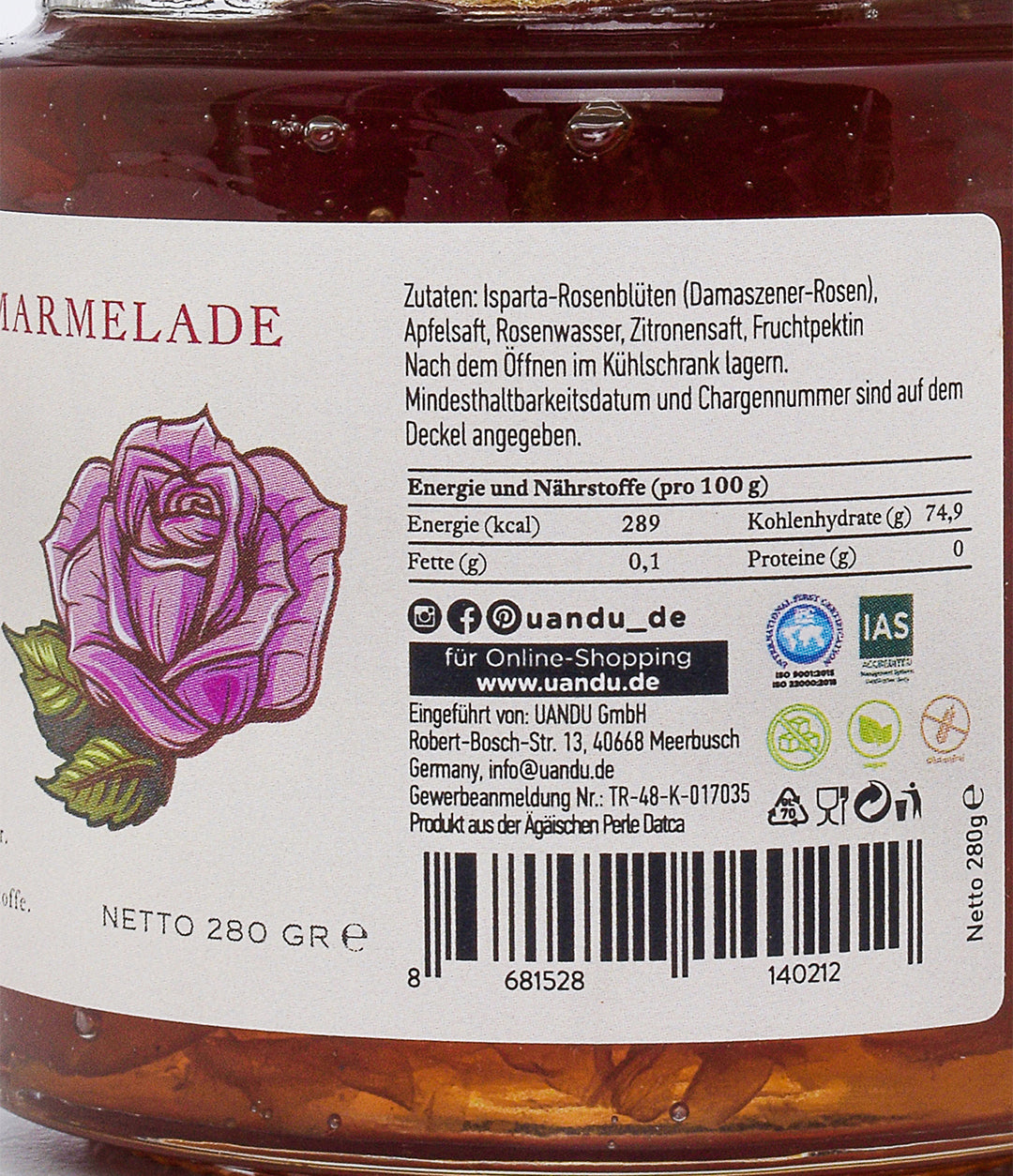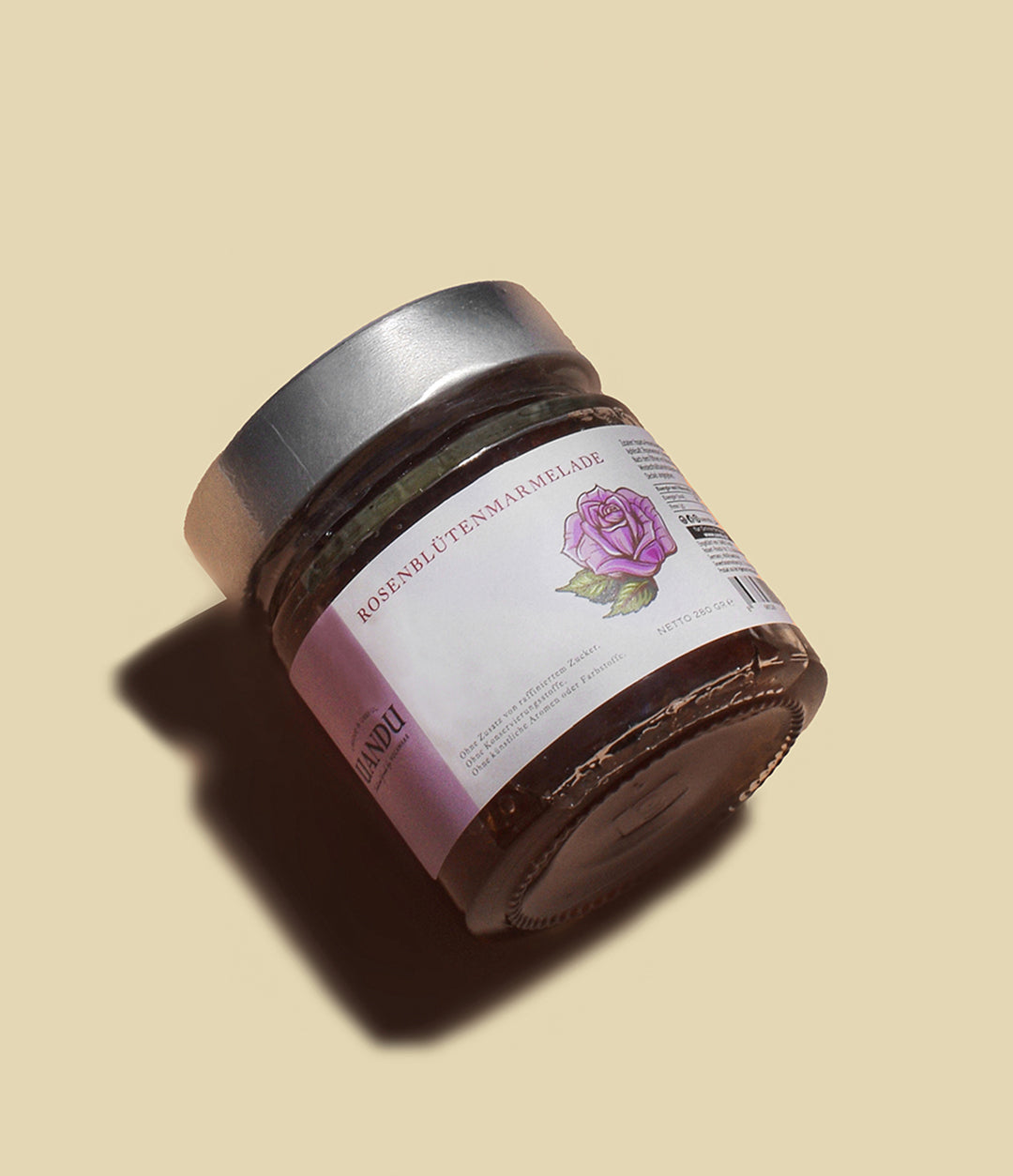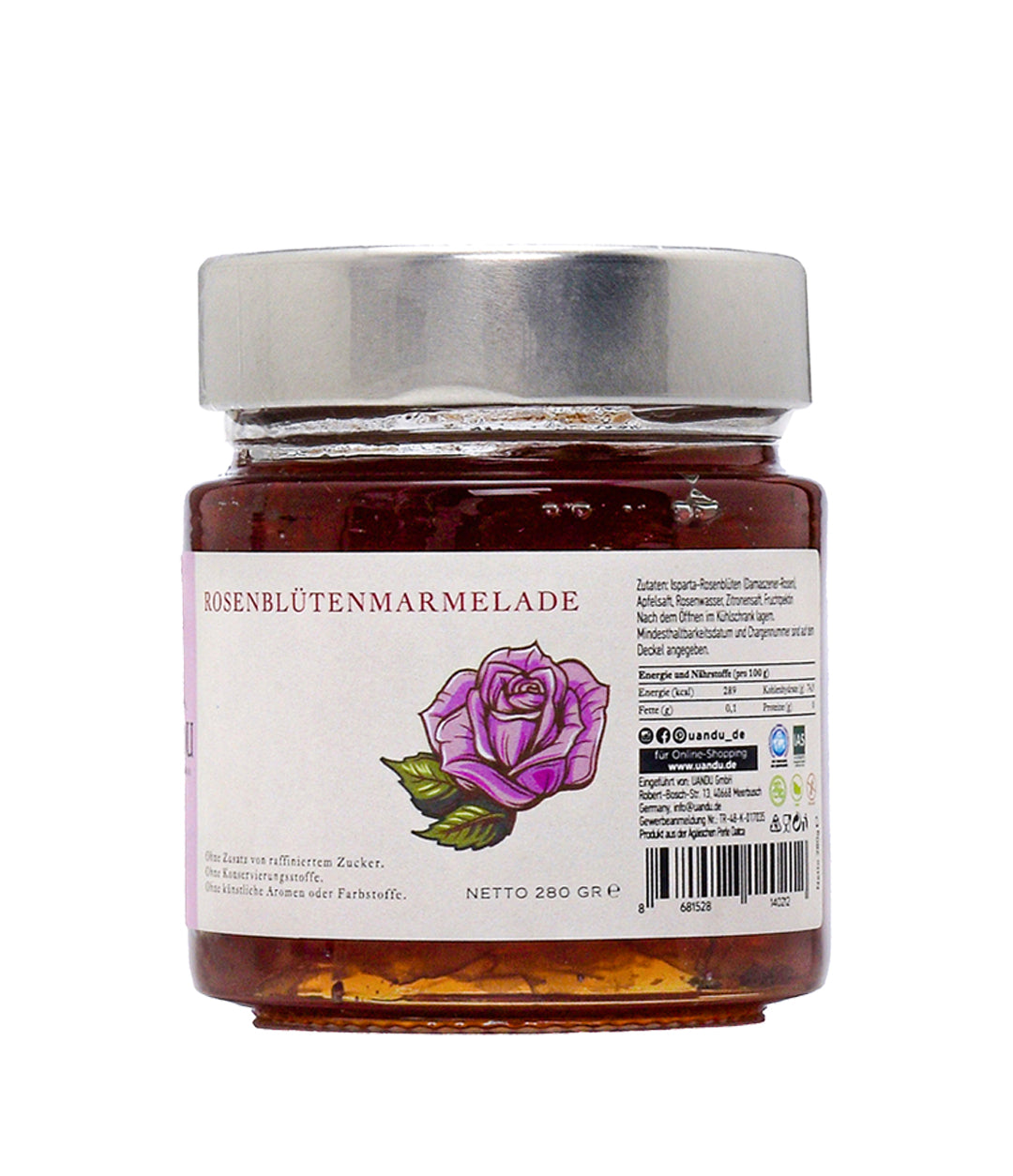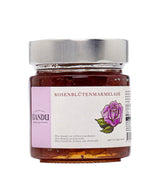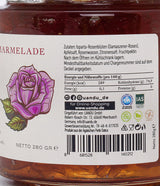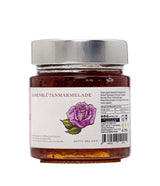 rose petal jam
Kocamaar
Our rose petal jam without sugar and made with the traditional method.
280.0 g ( 28,39 €* / 1000 g)
inkl. 7 % MwSt.
zzgl. Versandkosten
Auf Lager. 2-3 Tage Lieferzeit
KOSTENLOSER VERSAND AB 49€
SICHERE UND EINFACHE ZAHLUNG
Tipps & Tricks
The most delicious spread!
What is UANDU rose petal jam?
We have been making our rose petal jam using the traditional method for a long time and now offer a variant without refined sugar. As every year, we traveled to Isparta, where the best roses in the world grow, to make this unique rose petal jam. We attended the fragrant rose festival in Güneykent, bought crates of the roses best suited for making jam. Not all roses are suitable for making jam, we chose the pinkest "Rosa Damascena", also known as Damask rose. With the scent of roses we came to our farm and immediately got to work. We prepared these romantic jams with as much joy as one can have when preparing a jam.
Contents and instructions for UANDU rose petal jam with no added sugar
Ingredients: Isparta rose petals (Damask rose), apple juice, rose water, lemon juice, fruit pectin.
280.0 g ( 28,39 €* / 1000 g) inkl. 7 % MwSt. zzgl. Versandkosten
RIGHT OF CANCELLATION: 14 DAYS
RIGHT OF CANCELLATION: 14 DAYS