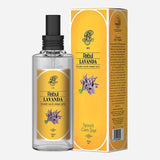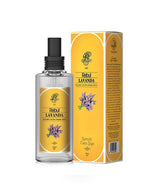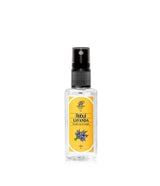 Rebul Lavender Eau de Cologne 100ml
Rebul
The excellent cologne with a fresh lavender scent.
100.0 ml ( 5,95 €* / 100 ml)
inkl. 19 % MwSt.
zzgl. Versandkosten
Auf Lager. 2-3 Tage Lieferzeit
KOSTENLOSER VERSAND AB 49€
SICHERE UND EINFACHE ZAHLUNG
The story of Cologne Rebul begins with lavender, the plant that is fresh and cool with the scent of the Mediterranean Sea. The result of this harmonious meeting is Rebul Lavender Cologne, which has been used with acclaim for generations and has become a classic.
100.0 ml ( 5,95 €* / 100 ml) inkl. 19 % MwSt. zzgl. Versandkosten
RIGHT OF CANCELLATION: 14 DAYS
RIGHT OF CANCELLATION: 14 DAYS