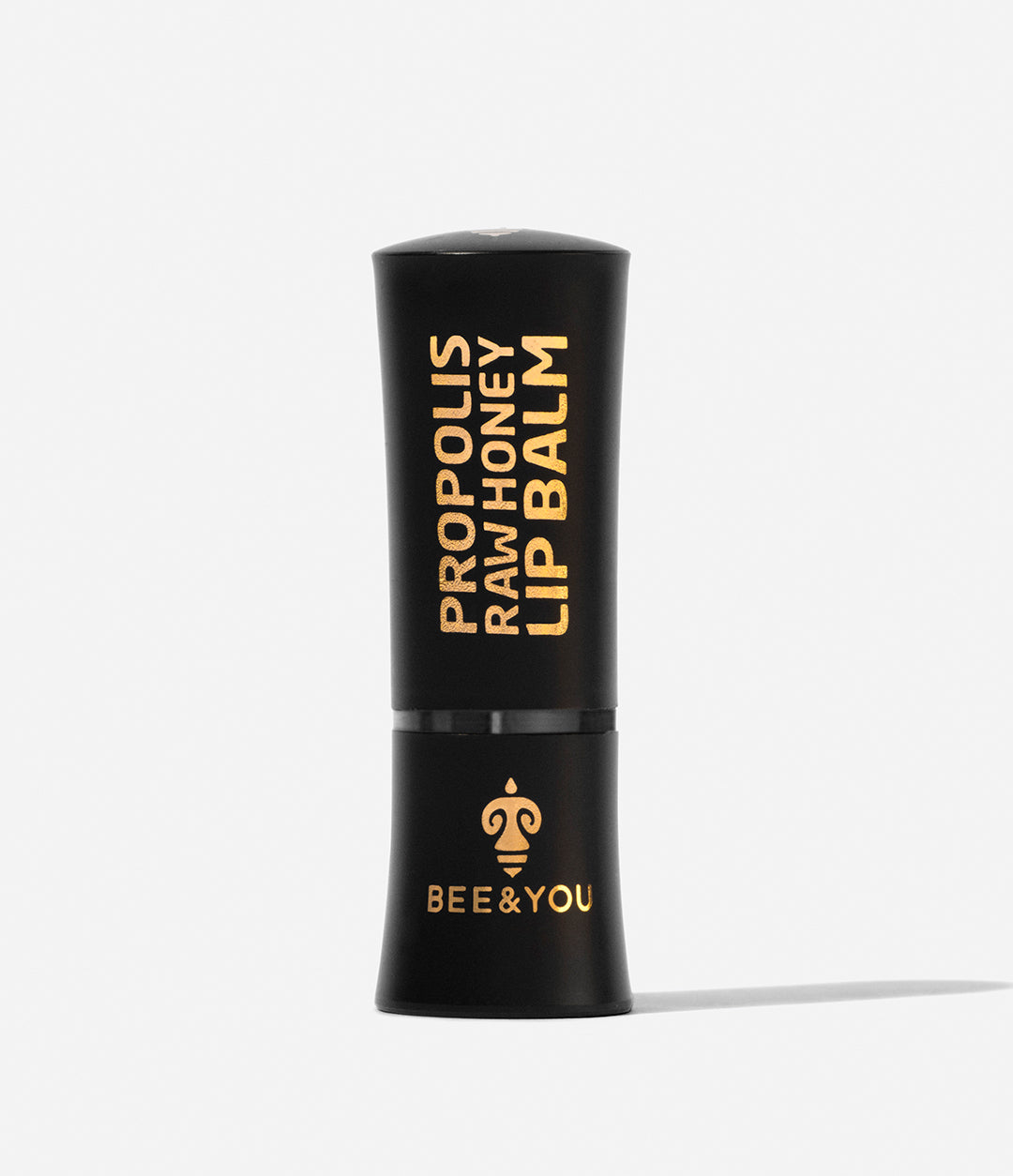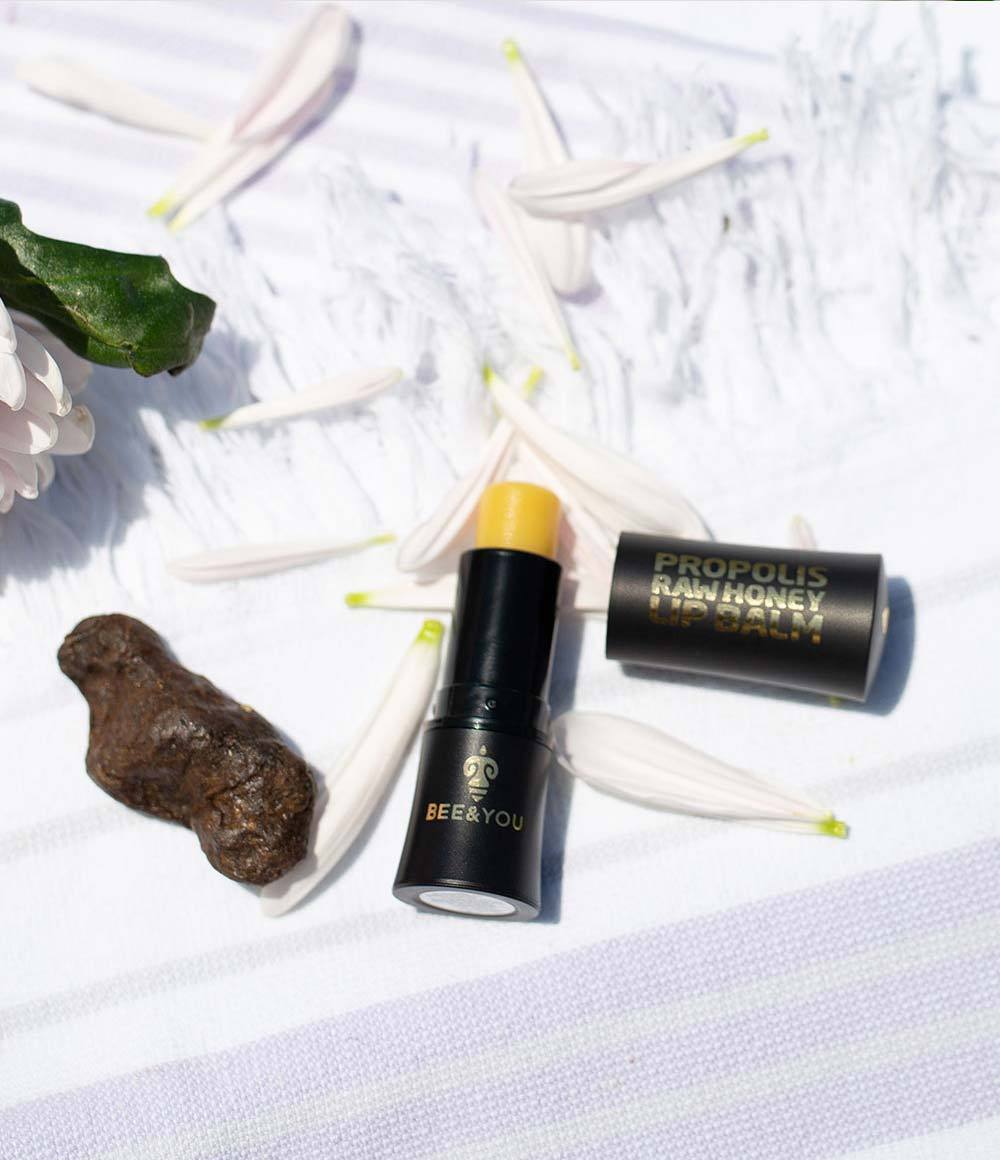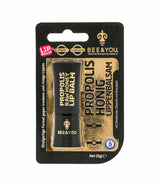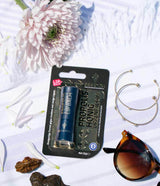 Propolis Honey Lip Balm
Bee&You Deutschland
The natural lip care with propolis and honey for daily use.
5.0 g ( 99,80 €* / 100 g)
inkl. 7 % MwSt.
zzgl. Versandkosten
Auf Lager. 2-3 Tage Lieferzeit
KOSTENLOSER VERSAND AB 49€
SICHERE UND EINFACHE ZAHLUNG
Tipps & Tricks
Natural lip balm is a must in every handbag, especially in winter.
What is Propolis Lip Balm?
When your skin suffers from moisture and vitamin deficiencies, it leads to chapped lips. Propolis honey lip balm supports your skin in a natural way with its natural ingredients.

Propolis and honey are natural products that have been used for thousands of years in traditional treatment for various skin diseases.
Bee & You Propolis Honey Lip Balm is a lip balm made with propolis, raw honey and various vegetable oils. The lip protection is suitable for everyday use.
Application of Propolis Honey Lip Balm
Propolis Honey Lip Balm is suitable for everyday use. Apply the product to your lips in a thin layer, repeating the process as needed.
The period of use is 12 months after opening the product.
Effect of Propolis Honey Lip Balm
It contains propolis, honey, cocoa butter, beeswax, olive oil, coconut oil, avocado oil, shea butter and vitamin E.
With its content of plant extracts, the lips are regenerated, and propolis and honey care for the lips.
What distinguishes BEE&YOU Propolis from other products?
It is produced under controlled conditions by experts with a contractual beekeeping model.
Through the innovative award-winning extraction, the beneficial components of propolis are produced with maximum preservation.
Has international certificates proving food safety and quality: GMP, BRC, IFS, ISO9000, ISO22000, Halal, Kosher
33 national and international awards
Those who test it are very satisfied: 4.88 / 5.00 customer satisfaction in Trusted Shops
It is safely consumed by thousands of families in more than 13 countries.
Check out our site to discover all our propolis products.
5.0 g ( 99,80 €* / 100 g) inkl. 7 % MwSt. zzgl. Versandkosten
RIGHT OF CANCELLATION: 14 DAYS
RIGHT OF CANCELLATION: 14 DAYS