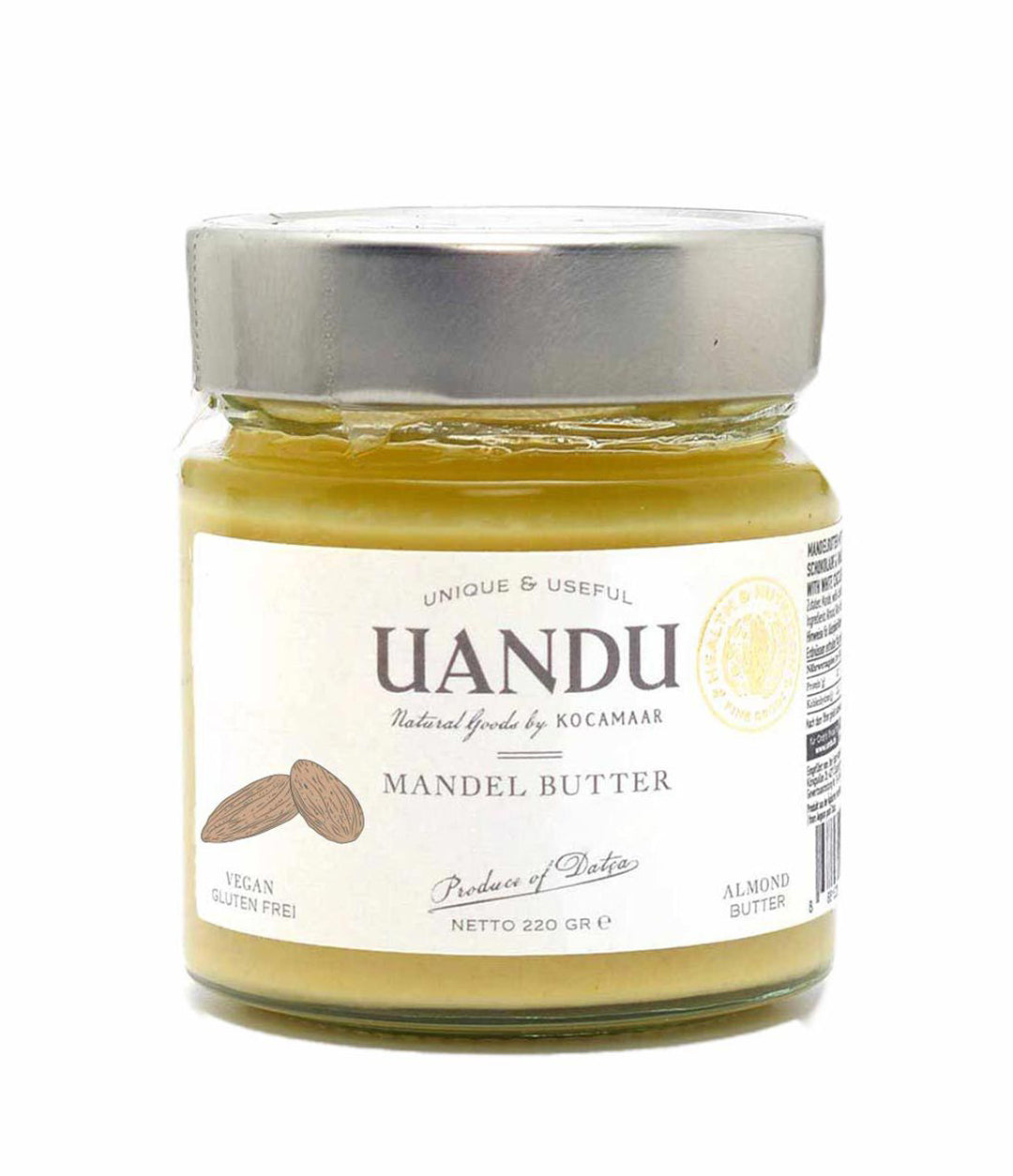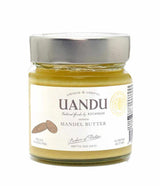 100% natural almond butter
Kocamaar
220.0 g ( 42,32 €* / 1000 g)
inkl. 7 % MwSt.
zzgl. Versandkosten
Auf Lager. 2-3 Tage Lieferzeit
KOSTENLOSER VERSAND AB 49€
SICHERE UND EINFACHE ZAHLUNG
What is almond butter?
Additive-free, vegan-free, gluten-free, sugar-free almond butter from Datca Kocamaar farm.
uandu almond paste made from almonds specially from Datca is the purest form of almonds. It is made using traditional methods from almonds grown with good agricultural practices.
It does not contain additives and thickeners such as emulsifiers and hydrogenated oil.
How to use UANDU Almond Butter?
UANDU Almond Butter, made with the best almonds from Datca without any additives, is a special flavor that will add flavor to your breakfast.
It contains only shelled almonds and salt. It does not contain refined sugars, additives, preservatives, flavors and thickeners. It is without additives and 100% natural.
Suitable for vegan diets as it contains no animal products.
Can be stored at room temperature for 1 year.
It can be consumed directly or added to sweet and savory recipes.
| | |
| --- | --- |
| amount of energy and nutrients | For 100g |
| Energy (kcal) | 602.4 |
| carbohydrate(g) | 23.7 |
| fat (g) | 53.90 |
| Protein (g) | 15.7 |
220.0 g ( 42,32 €* / 1000 g) inkl. 7 % MwSt. zzgl. Versandkosten
RIGHT OF CANCELLATION: 14 DAYS
RIGHT OF CANCELLATION: 14 DAYS