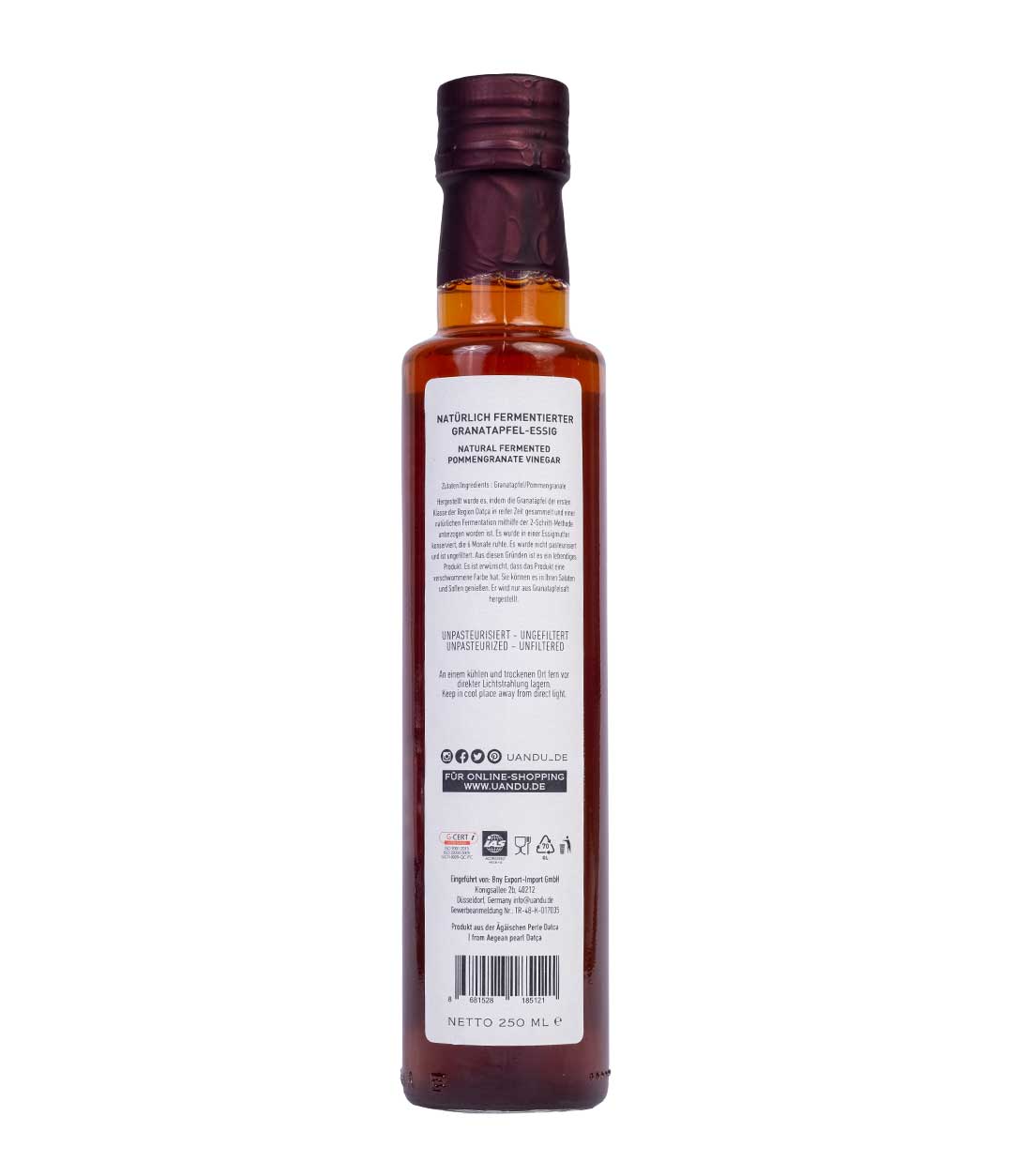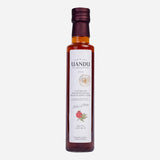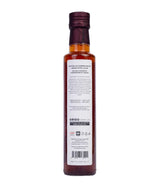 Pomegranate Vinegar
Kocamaar
Pomegranate Vinegar made from pomegranates from our farm in Datca.
250.0 ml ( 23,80 €* / 1000 ml)
inkl. 7 % MwSt.
zzgl. Versandkosten
Auf Lager. 2-3 Tage Lieferzeit
KOSTENLOSER VERSAND AB 49€
SICHERE UND EINFACHE ZAHLUNG
Tipps & Tricks
For the most delicious salad dressing with an intense taste!
What is UANDU Pomegranate Vinegar?
UANDU naturally fermented pomegranate vinegar, obtained by treating sweet datça pomegranates, has a high content of vitamins and minerals because it is processed in the right season. It gets its gentle taste from a 6-month cooking time.
You can flavor your salads and sauces with pomegranate vinegar; moreover, you can consume it with a glass of warm water.
Contents and indications for pomegranate vinegar?
Content: pomegranate
You can also use the pomegranate vinegar for your personal care. It can be applied directly to the skin as a tonic using a cotton pad to reduce sunspots. It also gives the skin a radiant appearance and delays the signs of aging.
250.0 ml ( 23,80 €* / 1000 ml) inkl. 7 % MwSt. zzgl. Versandkosten
RIGHT OF CANCELLATION: 14 DAYS
RIGHT OF CANCELLATION: 14 DAYS