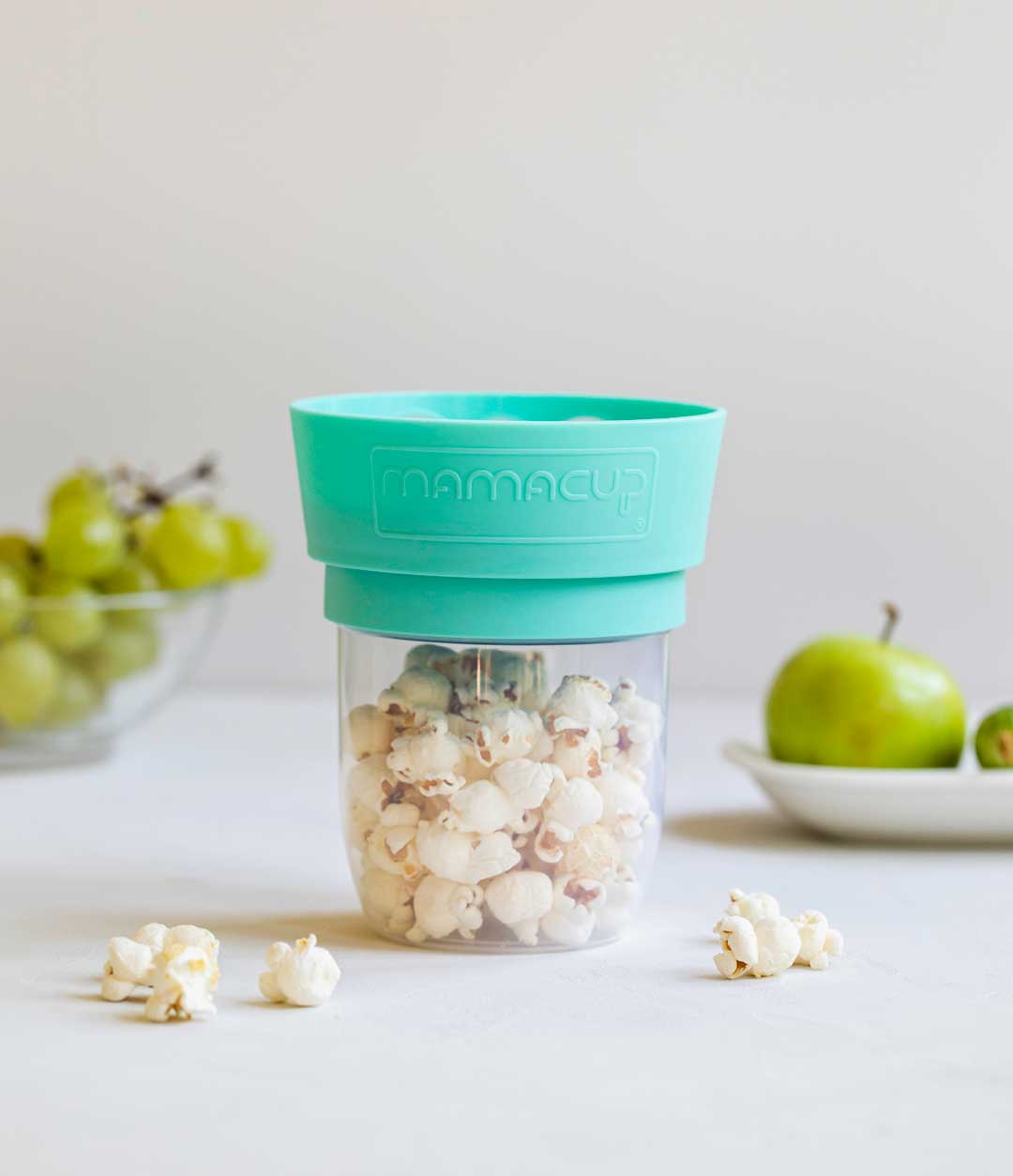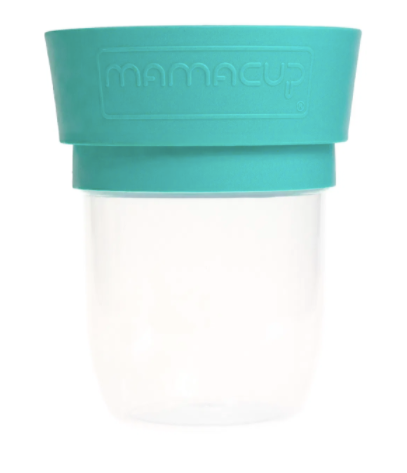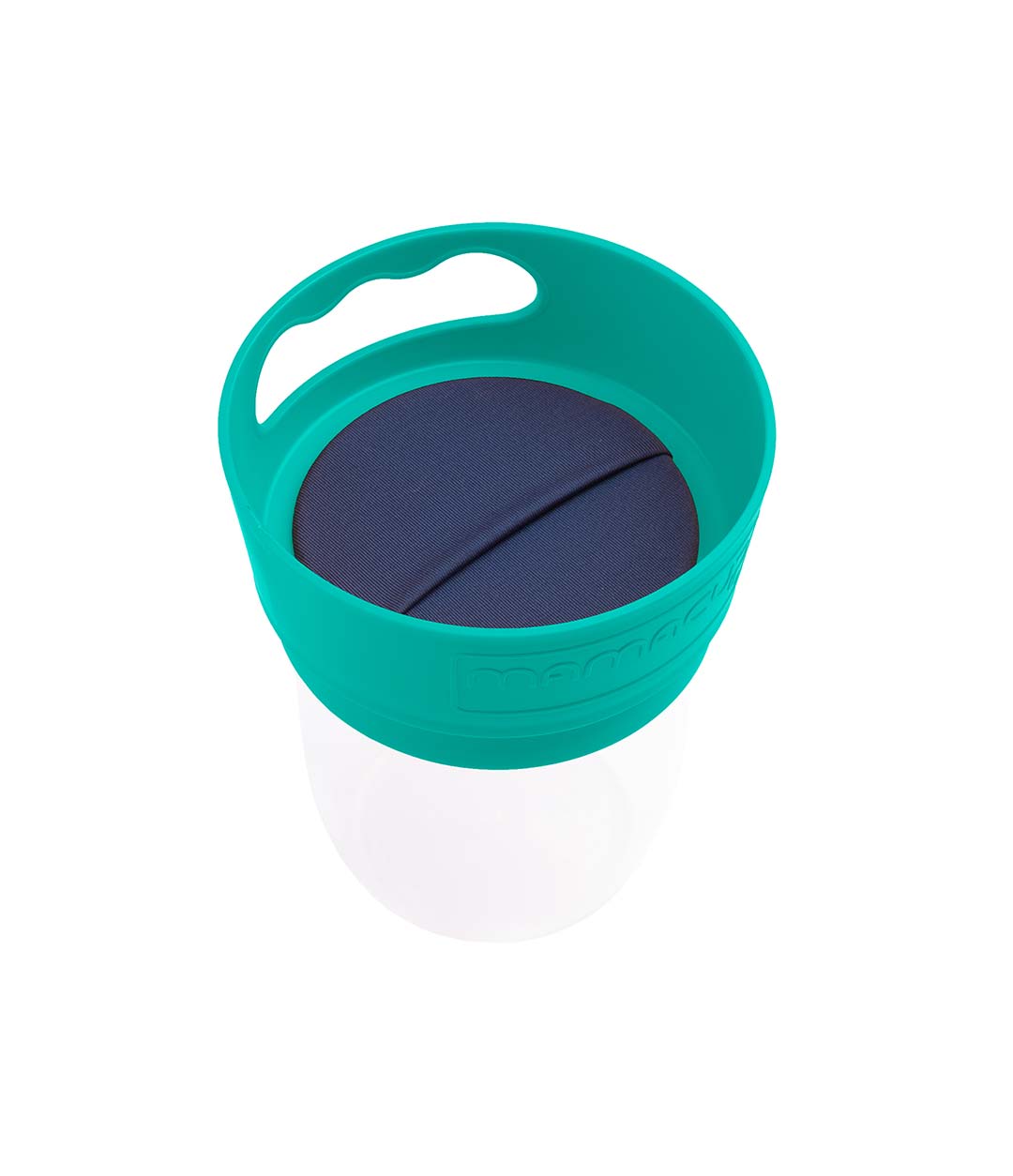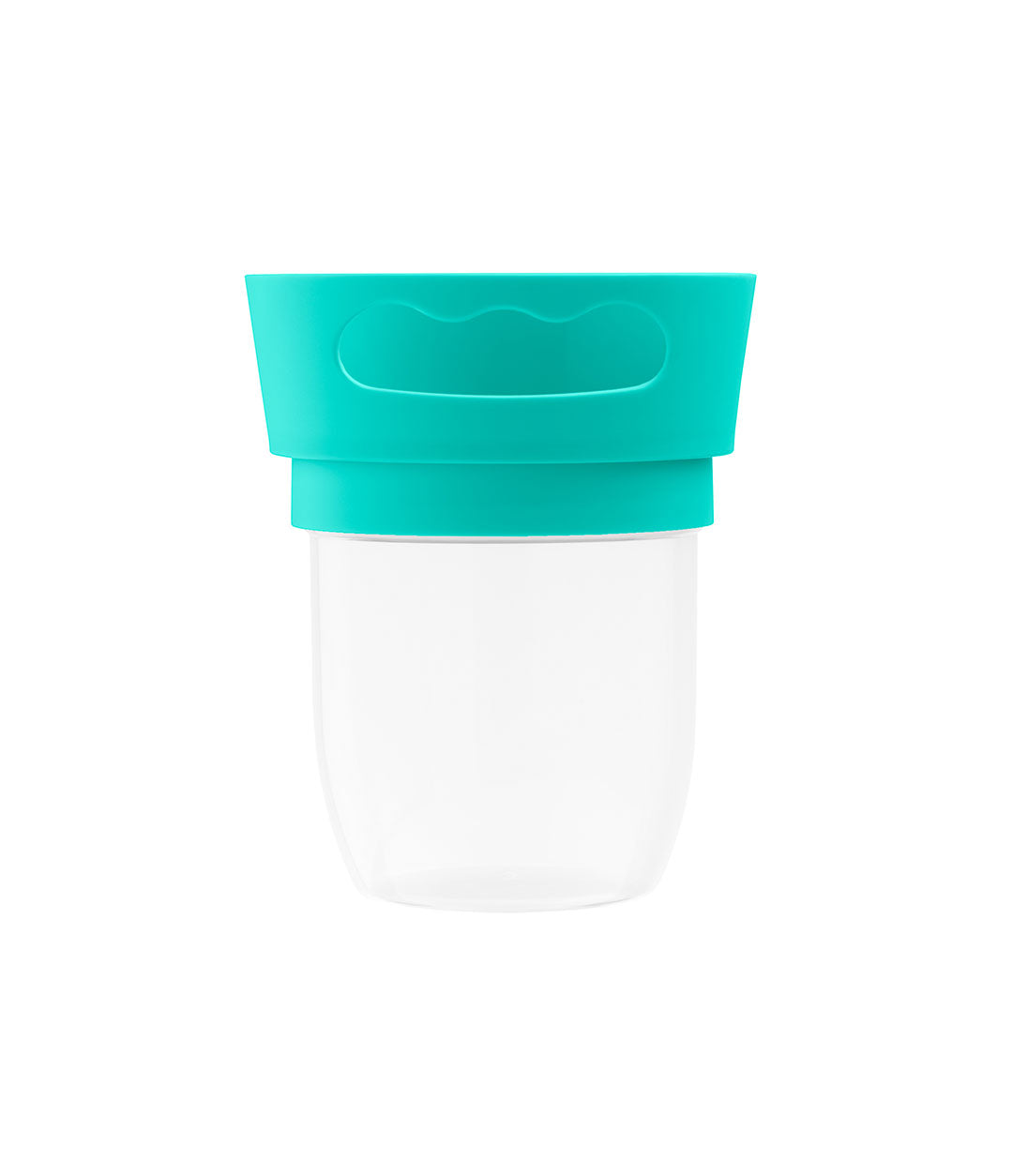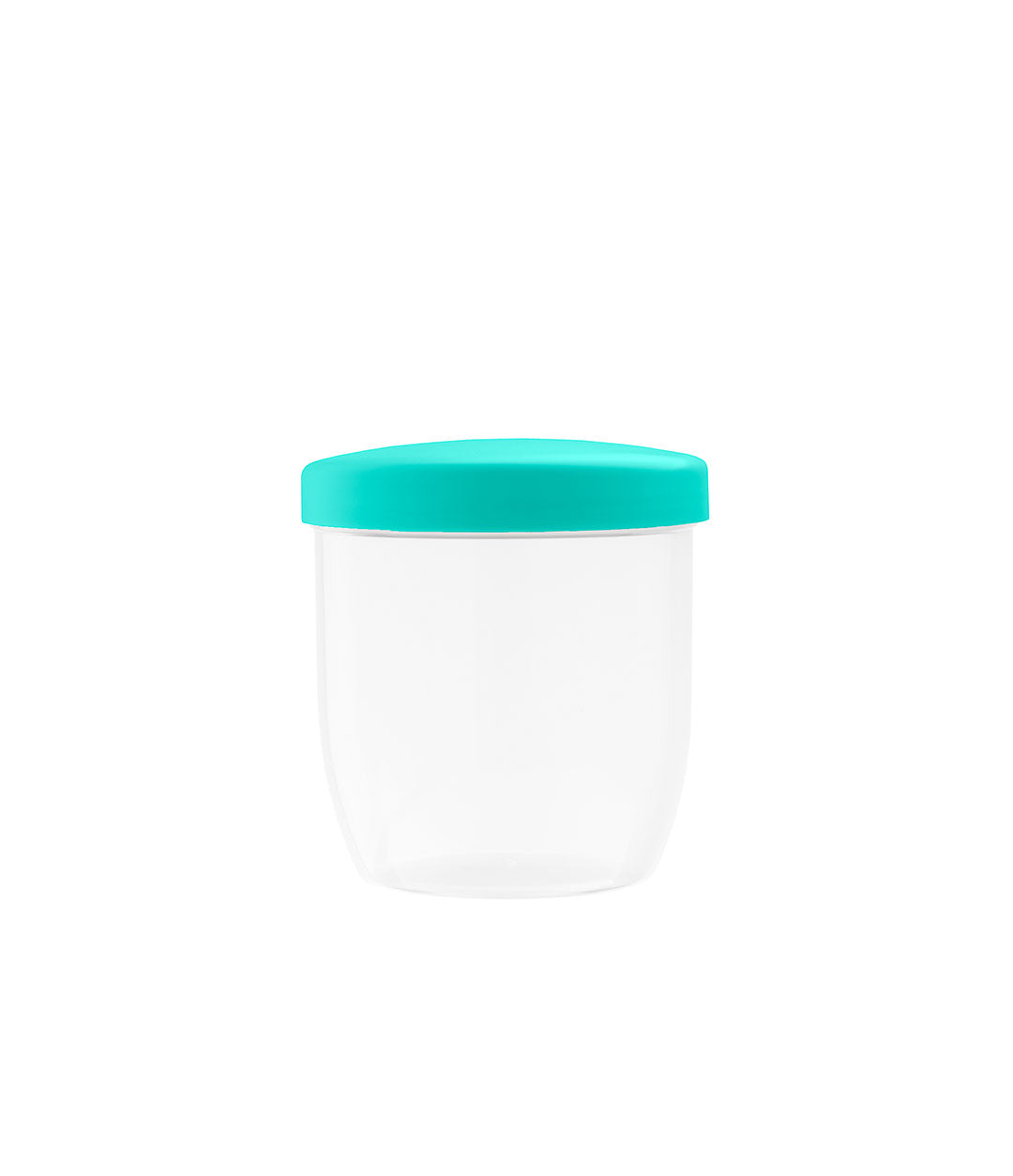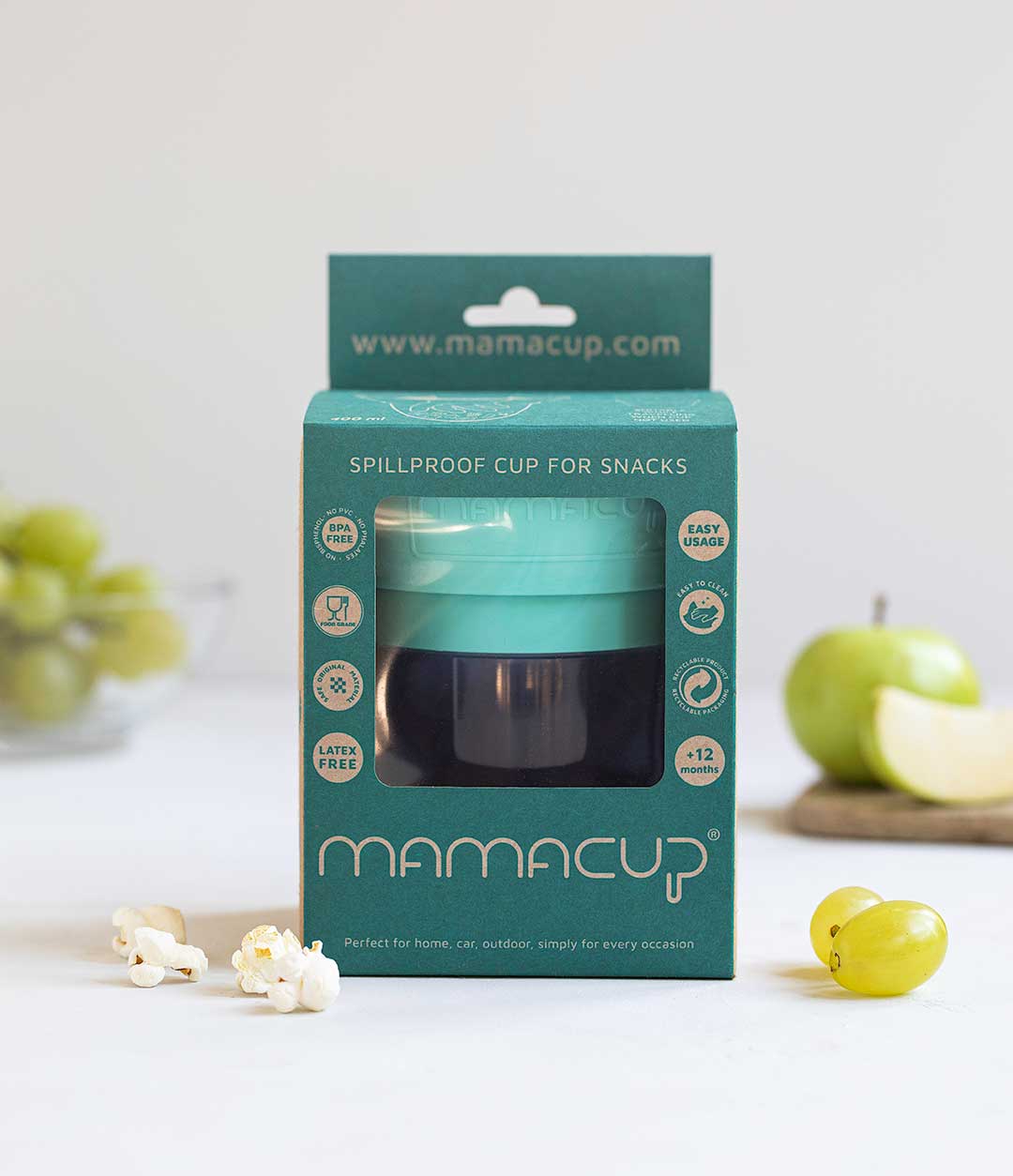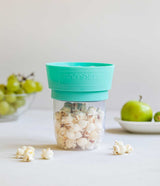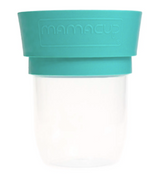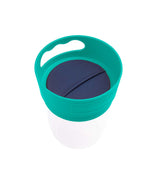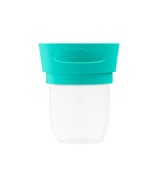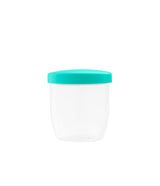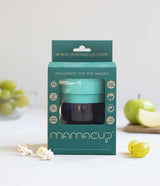 TURQUOISE Leak-proof container for snacks
Mamacup

inkl. 19 % MwSt.
zzgl. Versandkosten
Auf Lager. 2-3 Tage Lieferzeit
KOSTENLOSER VERSAND AB 49€
SICHERE UND EINFACHE ZAHLUNG
Suitable for home, for the car, outside, just for every occasion. Soft antibacterial fabric membrane protects against spilling. Container lid is included. Suitable for on the go when the container is not in use. Mama Cup is made of special material certified for contact with food. Contains no latex, no hazardous additives and substances such as bisphenol-A (BPA), phthalates, PVC, styrene, benzene, formaldehyde, biocides, DEHP, HBCD, EDC, DES, etc. MamaCup complies with all EU regulations concerning products that are intended for contact with food, as well as the right production methods (Commission Directive No. 10/2011 and 2023/2016, Directive of the European Parliament and Council No. 1935/2004).
Leak-proof container for snacks
MamaCup - your new solution to enjoy your snacks without spilling
We strive to reduce the time you spend cleaning snacks.
MamaCup is very easy to use! Open it, put snacks inside, close the smart lid and enjoy. Soft anti-bacterial textile allows you to eat your snacks comfortably while also preventing spills. Even if Mamacup falls to the ground, its contents will not spill, not even a single crumb... Only certified, original and reliable materials have been used to ensure high quality and ease of use in MamaCup production.
Pour your child's favorite snack into the container and off they go to the park or playground. A convenient way to easily grab snacks and eat on the go. Thanks to the flexible and antibacterial protection, the food inside will not spill even if the container is turned upside down.
We offer 6 gorgeous color variations. What is your favourite colour ? A different color for the home and a different color for the car...
Safe ingredients in the production of the materials
We use imported raw materials from Borealis Austria, which we carefully selected when manufacturing MamaCup®.
MamaCup® consists of certified original materials that are suitable for contact with food.
It does not contain any dangerous substances such as:
Bisphenol A (BPA)
phthalate
latex
PVC
styrene
benzene
Biocide - DEHP, HBCD, EDC, DES etc
--
MamaCup - your new solution to enjoy your snacks without spilling.
inkl. 19 % MwSt. zzgl. Versandkosten
RIGHT OF CANCELLATION: 14 DAYS
RIGHT OF CANCELLATION: 14 DAYS