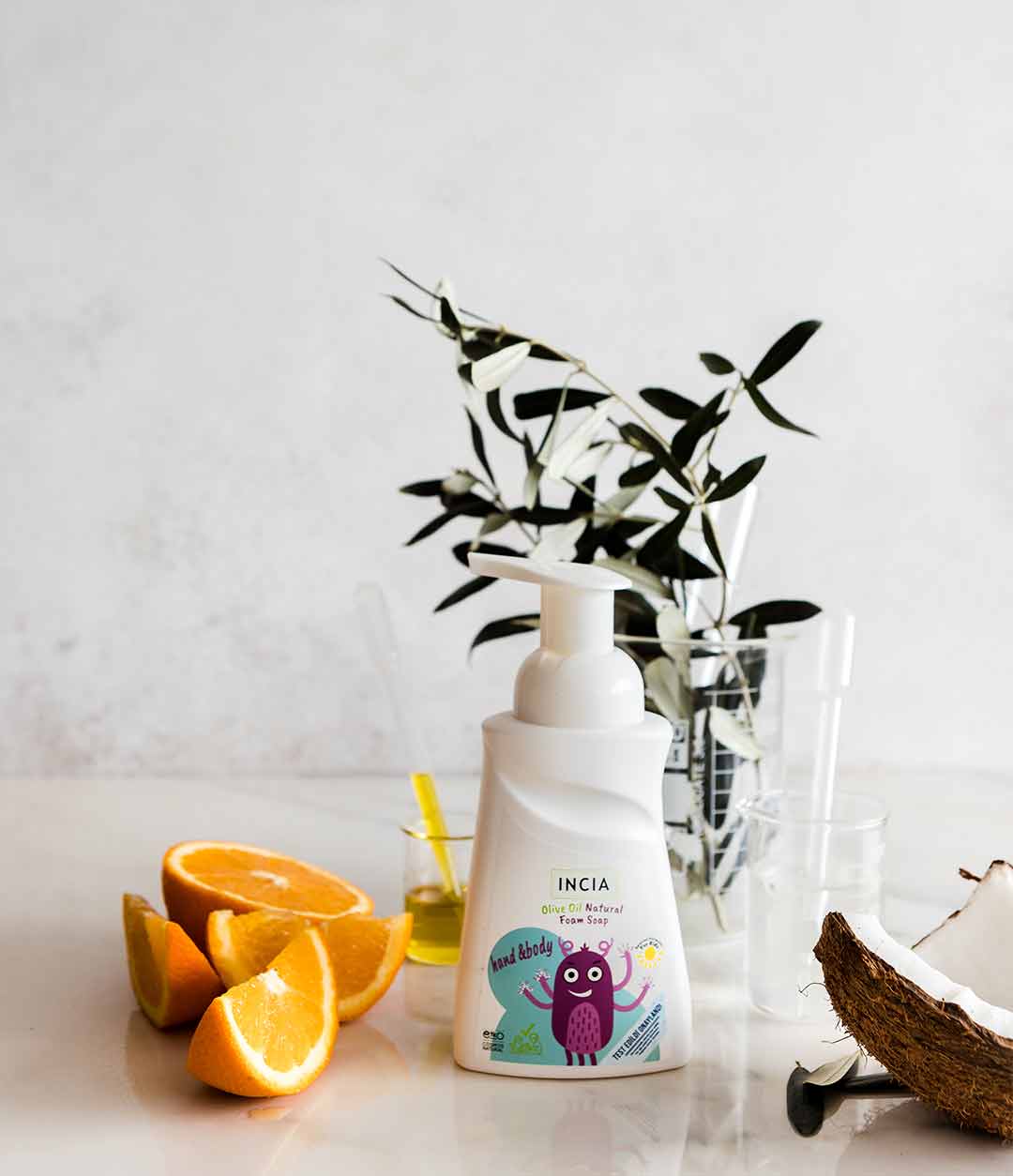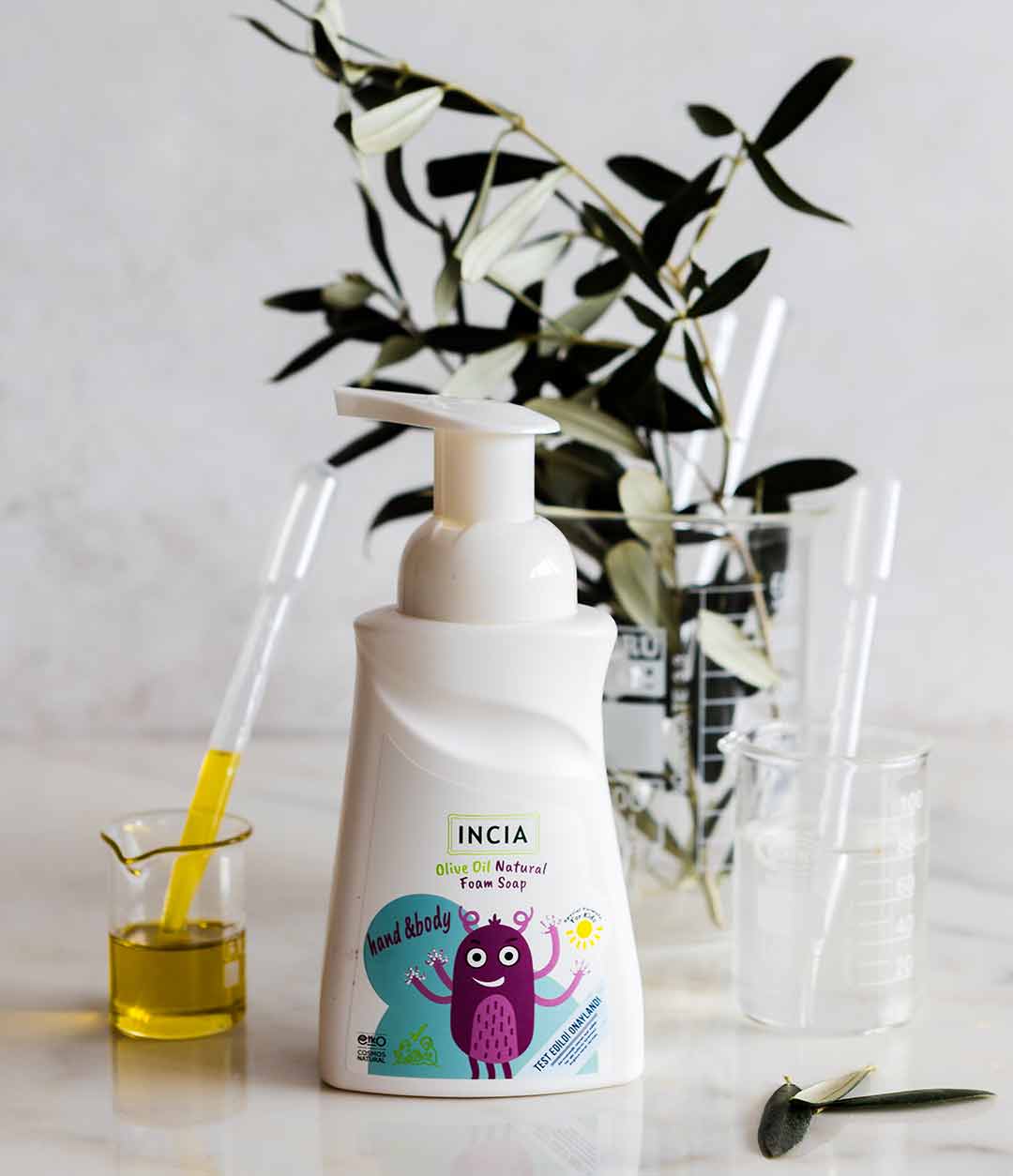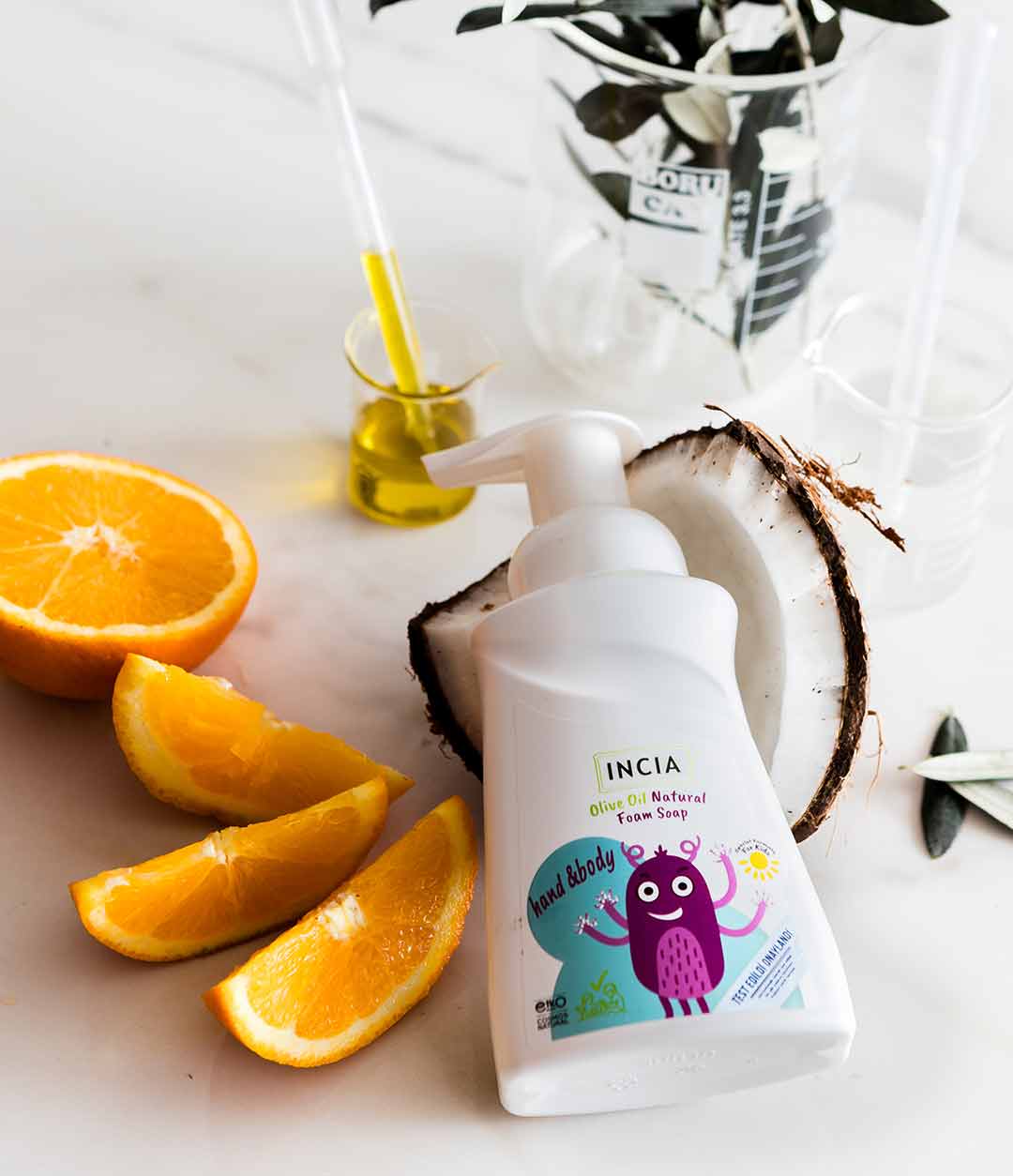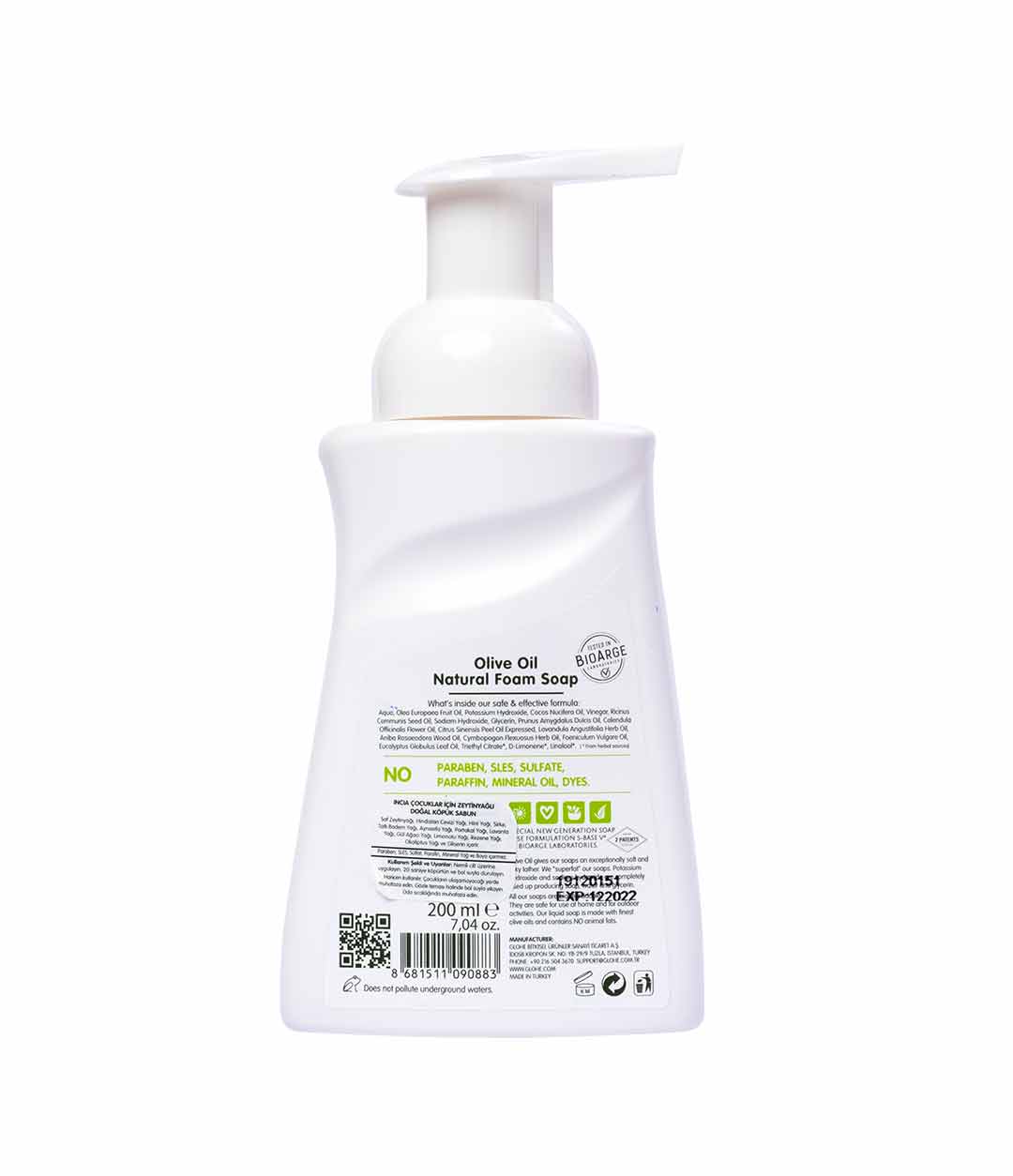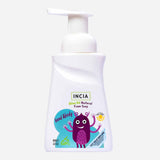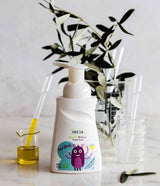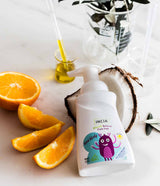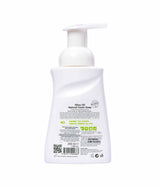 Natural olive oil foam soap for children
Incia
Cleans, nourishes and revitalizes the skin.
200.0 ml ( 2,98 €* / 100 ml)
inkl. 19 % MwSt.
zzgl. Versandkosten
Auf Lager. 2-3 Tage Lieferzeit
KOSTENLOSER VERSAND AB 49€
SICHERE UND EINFACHE ZAHLUNG
INCIA Natural Olive Oil Foam Soap is a children's soap designed for children's delicate and sensitive skin. With its natural herbal extracts, it offers effective care for sensitive skin. In addition, it contains no artificial fragrances or dyes. Its pleasant scent does not come from artificial perfumes, but from real herbal extracts.
It is 100% compatible with your skin!
We use 100% natural and recyclable food packaging.
The end products contain no caustic agents.
Almond oil and natural ingredients care for sensitive skin
Like pure olive oil, sweet almond oil is rich in vitamin E and its antioxidants protect against difficult environmental conditions. Almond oil forms a protective shield on the skin against external influences and offers a solution against dryness and cracks. It also leaves a silky feel as it cleanses the skin. The marigold, castor and coconut oil also refreshes and relaxes the skin.
It moisturizes while cleansing and lets your skin shine again
The Super Fat Technology used in INCIA natural liquid soaps protects the skin layers by maintaining oil balance. This special technology preserves the natural glycerin in the soap, actively moisturizes your hands and gives your skin a vibrant look after washing. In addition, vinegar, lavender and rosemary oils in the INCIA Natural Olive Oil Foam Soap promote the vitality of your hands.
It is compatible with your skin
Some liquid soaps contain foaming agents such as SLES and SLS or synthetic preservatives such as methylchloroisothiazolinone and methylisothiazolinone to extend the shelf life of the products. Even after rinsing, some of these chemicals remain on the skin and damage its natural layers. This makes their skin more vulnerable to environmental damage. The natural soap INCIA Natural Olive Oil Foam Soap uses Super Fat Technology.
This technology ensures that the final product does not contain any caustics. By preserving the maximum amount of natural oil, the skin's sebum layer is protected.
The natural glycerin in the soap is preserved and keeps your skin radiant and vibrant after washing. It has been scientifically proven that INCIA Natural Olive Oil Foam Soap does not damage the skin and is microbiologically harmless. In addition, the moisturizing effect is enhanced by adding other natural substances such as glycerin and sweet almond, calendula and castor oils.
Contains no artificial fragrances or dyes. It smells pleasant and natural
The INCIA Intensive Moisture Natural Olive Oil Liquid Soap does not contain any synthetic colors or fragrances. It gets its scent from natural essential oils and not artificial perfumes.
It gets its color from plant distillates.
200.0 ml ( 2,98 €* / 100 ml) inkl. 19 % MwSt. zzgl. Versandkosten
RIGHT OF CANCELLATION: 14 DAYS
RIGHT OF CANCELLATION: 14 DAYS