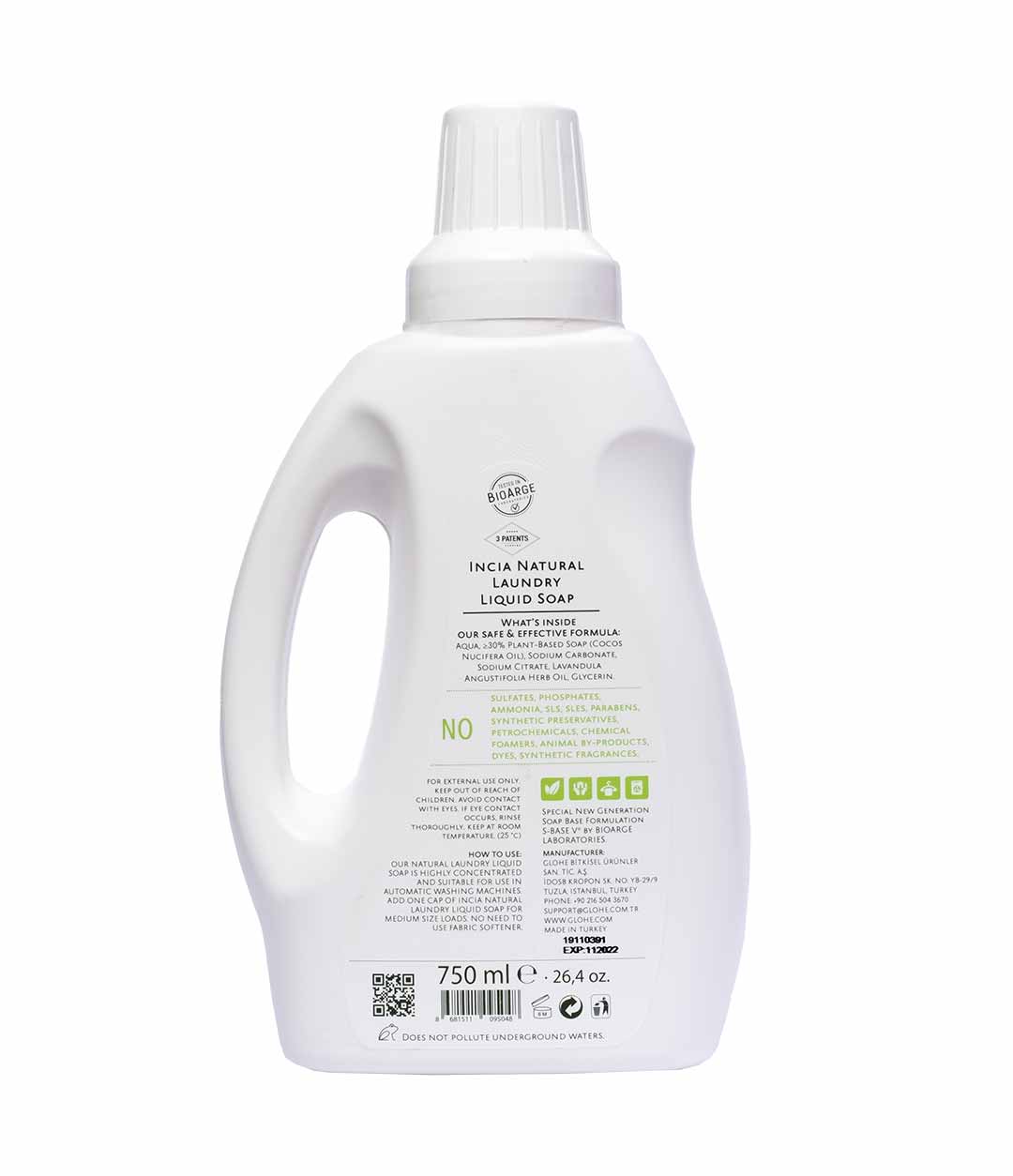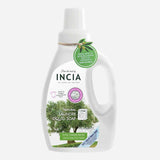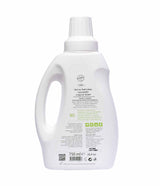 Natural Liquid Detergent
Incia
Effective on all fabrics.
750.0 ml ( 10,60 €* / l)
inkl. 19 % MwSt.
zzgl. Versandkosten
Auf Lager. 2-3 Tage Lieferzeit
KOSTENLOSER VERSAND AB 49€
SICHERE UND EINFACHE ZAHLUNG
It is 100% compatible with your skin
We use 100% biodegradable food grade packaging.
Our laundry detergent effectively cleans any type of fabric including cotton, wool, synthetics, silk and more.
The coconut liquid soap contained in INCIA liquid detergent is known to be the strongest soap in nature. Lauric, capric and caprylic acids found in coconut oil effectively remove dirt without damaging your laundry. In addition, it destroys harmful microorganisms such as viruses, bacteria and fungi.
Laundry soda, also known as sodium carbonate, increases the cleaning power of soap
Detergent soda combined with citrate removes scale from water and makes your laundry softer.
Linalool and its derivatives contained in lavender oil eliminate unpleasant odors from clothes. In addition, its scent is soothing.
It protects the health of you and your loved ones
Ensure essential hygiene in all your clothes with a formula containing coconut oil, naturally occurring sodium carbonate and citrate. We don't add any dirt removers that can damage the texture of your skin or your airways if you inhale it.
It is kind to the skin
Some other laundry soaps contain synthetic preservatives like methylchloroisothiazolinone and methylisothiazolinone to extend their shelf life. Even after rinsing, some of these chemicals linger in your laundry, damaging the skin's natural layers and making it vulnerable to environmental damage. You would have to use 8 tons of water to remove these toxic chemicals from your laundry.
The INCIA Liquid Detergent, on the other hand, is easy to rinse out of your laundry
It contains no chemical substances, protecting your skin's beneficial microbiome.
It contains no artificial fragrances or colors. It smells nice and natural.
INCIA Natural Liquid Detergent contains no synthetic colors or fragrances.
She gets her fragrance from natural essential oils, not artificial perfumes.
The color comes from plant distillates.
750.0 ml ( 10,60 €* / l) inkl. 19 % MwSt. zzgl. Versandkosten
RIGHT OF CANCELLATION: 14 DAYS
RIGHT OF CANCELLATION: 14 DAYS