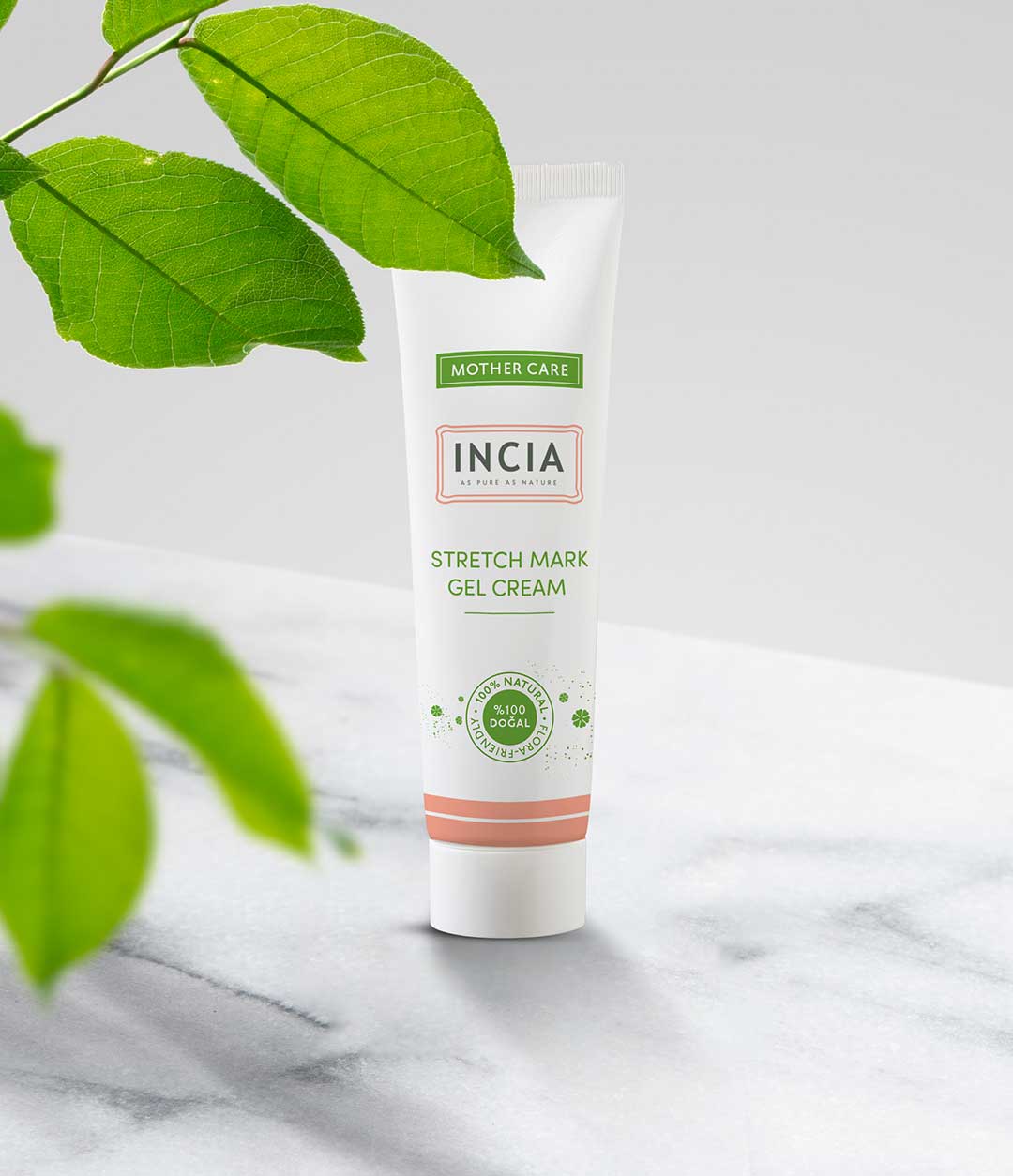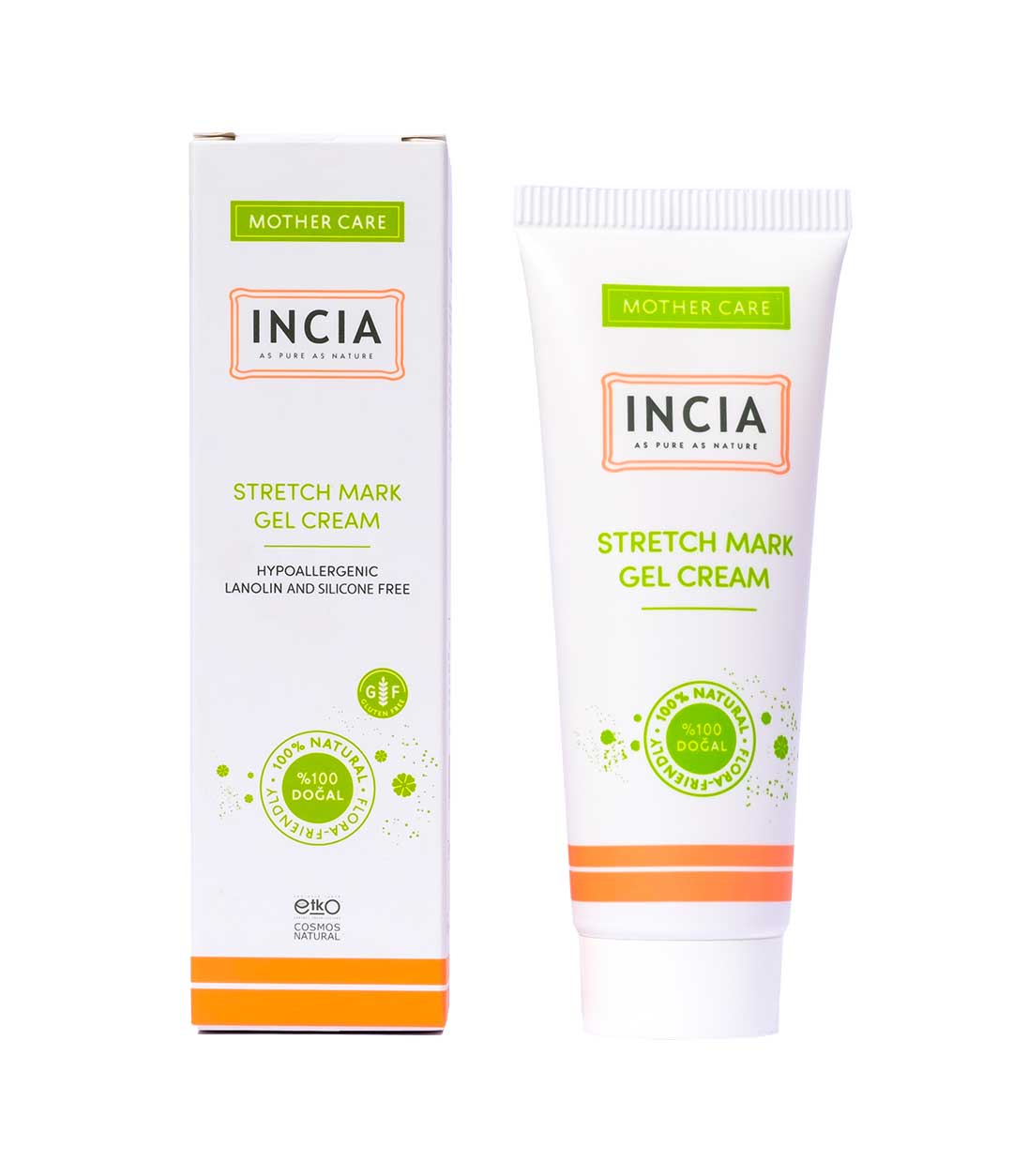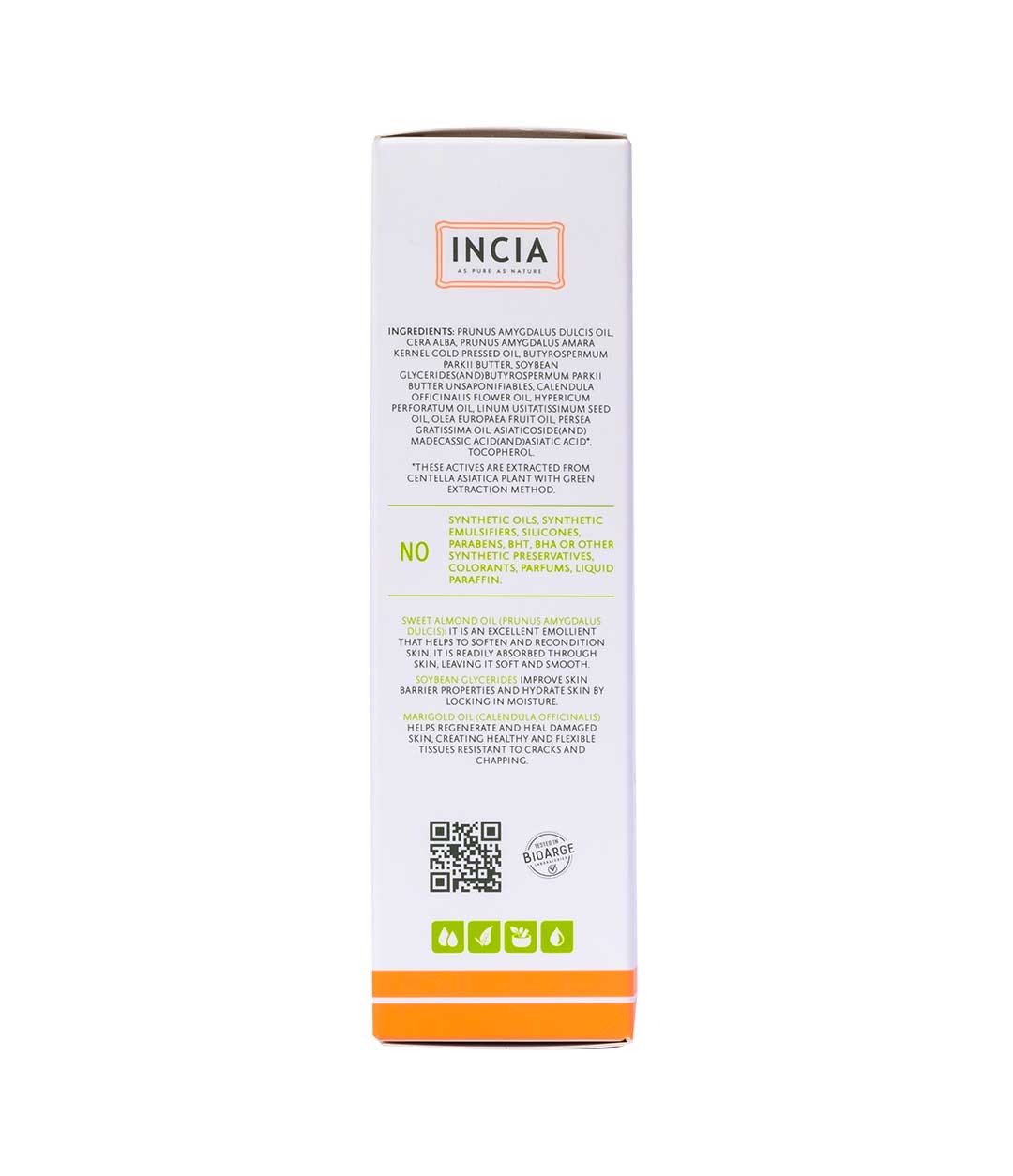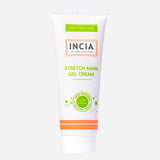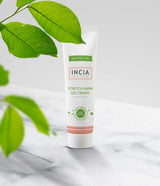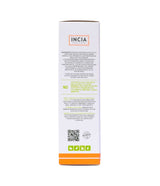 Stretch Marks Gel Cream
Incia
Provides the skin with moisture.
75.0 ml ( 22,60 €* / 100 ml)
inkl. 19 % MwSt.
zzgl. Versandkosten
Auf Lager. 2-3 Tage Lieferzeit
KOSTENLOSER VERSAND AB 49€
SICHERE UND EINFACHE ZAHLUNG
It is 100% compatible with your skin
We use 100% biodegradable food packaging
How does it moisturize the skin?
The INCIA stretch mark gel cream helps to moisturize the skin thanks to its natural ingredients.
The natural oils in INCIA's Stretch Mark Gel Cream reduce transepidermal moisture loss and prevent stretch marks
It protects your skin from external influences
INCIA stretch mark gel cream creates a long-lasting, smooth and protective film on the skin.
Its natural ingredients increase skin elasticity and collagen production.
How does it regulate skin regeneration?
INCIA Stretch Mark Gel Cream contains asiaticoside, madecassic acid and asiatic acid which stimulate healthier skin regeneration by promoting collagen production.
It contains no artificial fragrances or colors
INCIA baby products contain no synthetic colors or fragrances. Their color comes from the natural colors of the vegetable oils used as ingredients.
75.0 ml ( 22,60 €* / 100 ml) inkl. 19 % MwSt. zzgl. Versandkosten
RIGHT OF CANCELLATION: 14 DAYS
RIGHT OF CANCELLATION: 14 DAYS