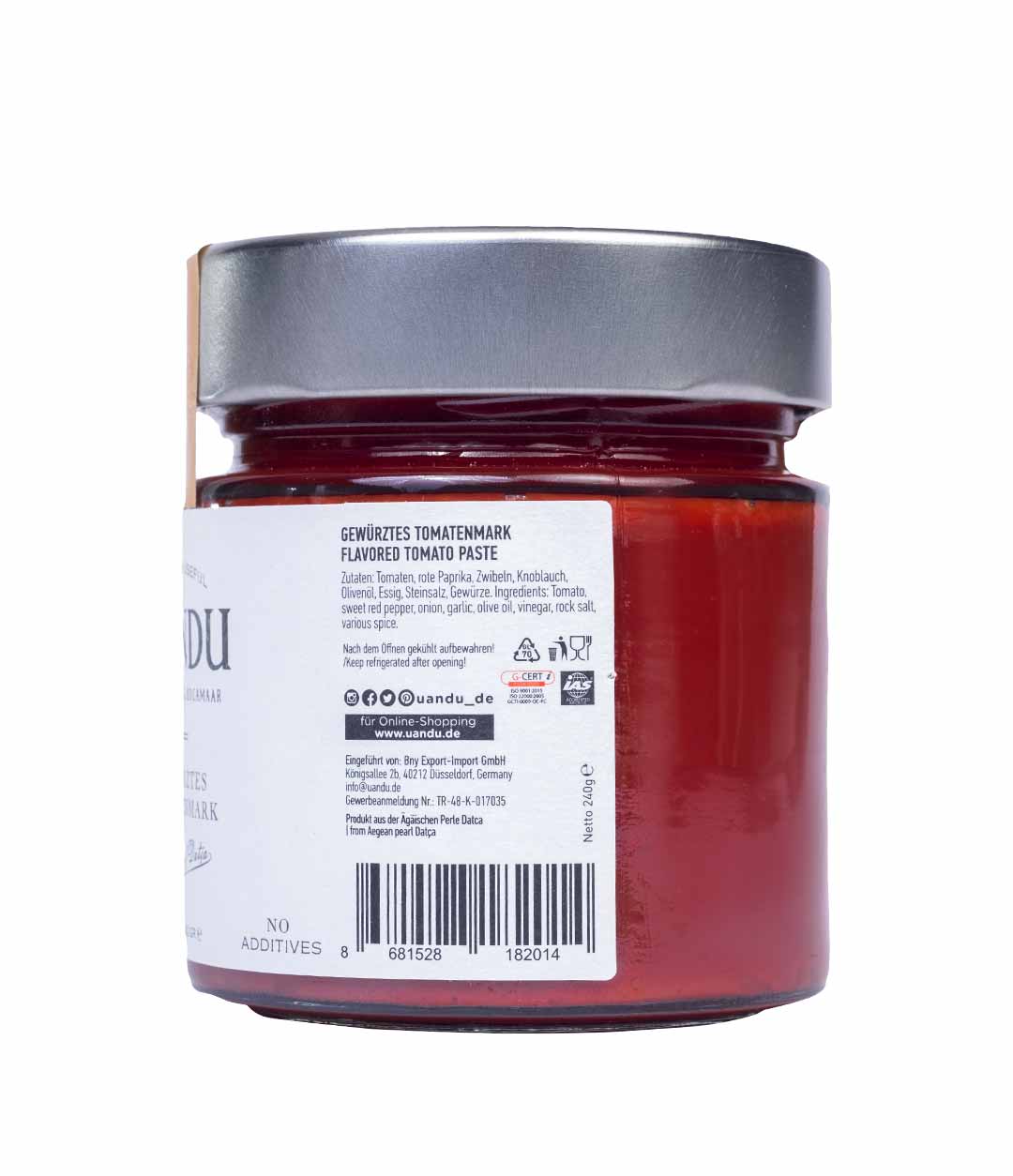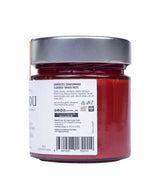 Spiced tomato paste
Kocamaar
From the delicious tomatoes from our farm in Datça.
240.0 g ( 28,96 €* / 1000 g)
inkl. 7 % MwSt.
zzgl. Versandkosten
Auf Lager. 2-3 Tage Lieferzeit
KOSTENLOSER VERSAND AB 49€
SICHERE UND EINFACHE ZAHLUNG
Tipps & Tricks
Made from fresh tomatoes from our UANDU farm - ideal for sauces.
What is UANDU Spiced Tomato Paste?
Tomato sauce made from the tastiest tomatoes of the season is available now. Made only with fresh vegetables, olive oil, homemade vinegar and rock salt; flavored with various spices; it is produced under vacuum without boiling.
It contains no additives. We recommend you to use this exquisite and delicious tomato sauce, which is very pleasant to eat at breakfast, as a sauce for your pasta dishes or in your special recipes that you want to give flavor.
Contents and indications for Spiced Tomato Paste
Ingredients: tomatoes, sweet paprika, garlic, onion, olive oil, vinegar, rock salt, apple juice, various spices (black pepper, sweet paprika, coriander, cumin, bay leaf)
240.0 g ( 28,96 €* / 1000 g) inkl. 7 % MwSt. zzgl. Versandkosten
RIGHT OF CANCELLATION: 14 DAYS
RIGHT OF CANCELLATION: 14 DAYS