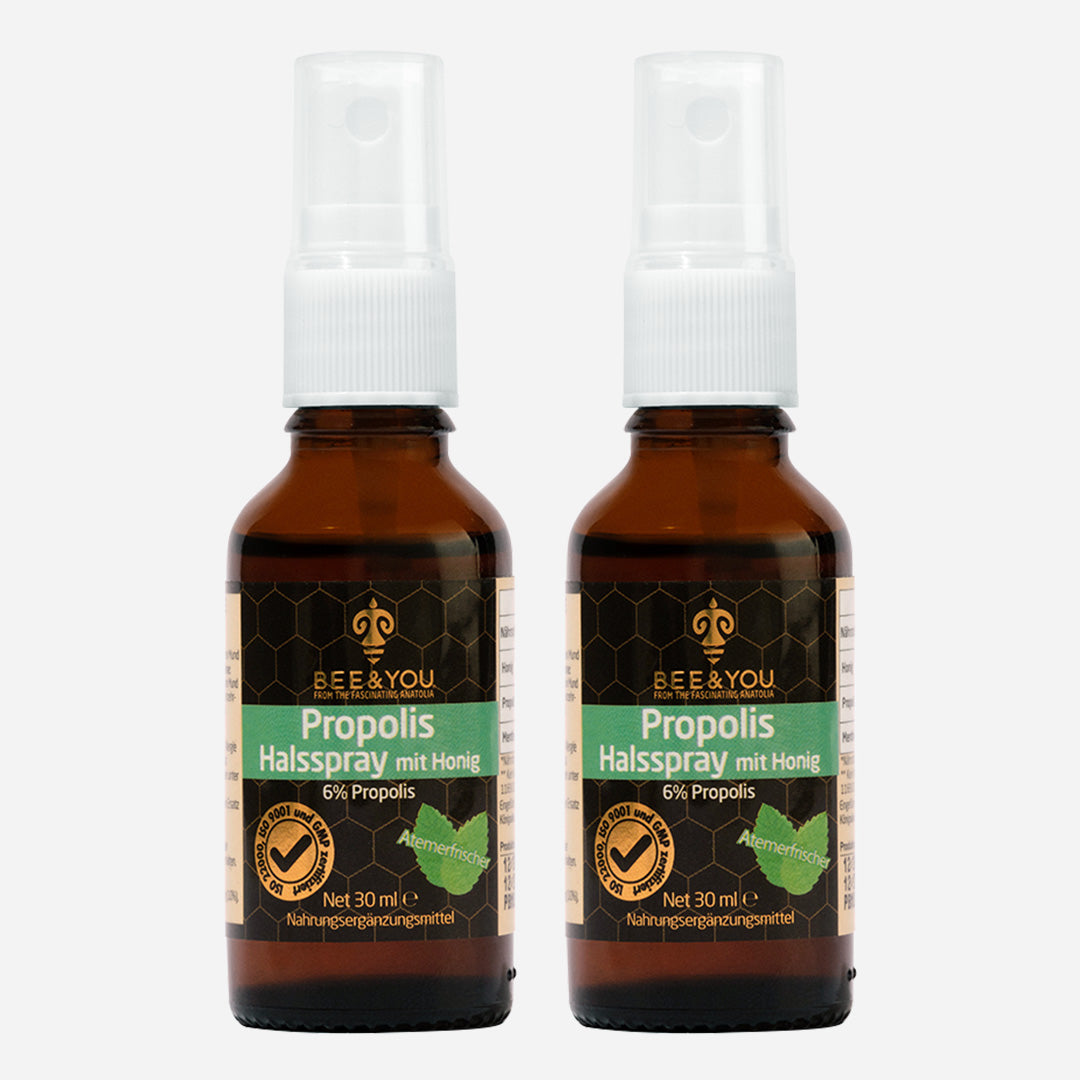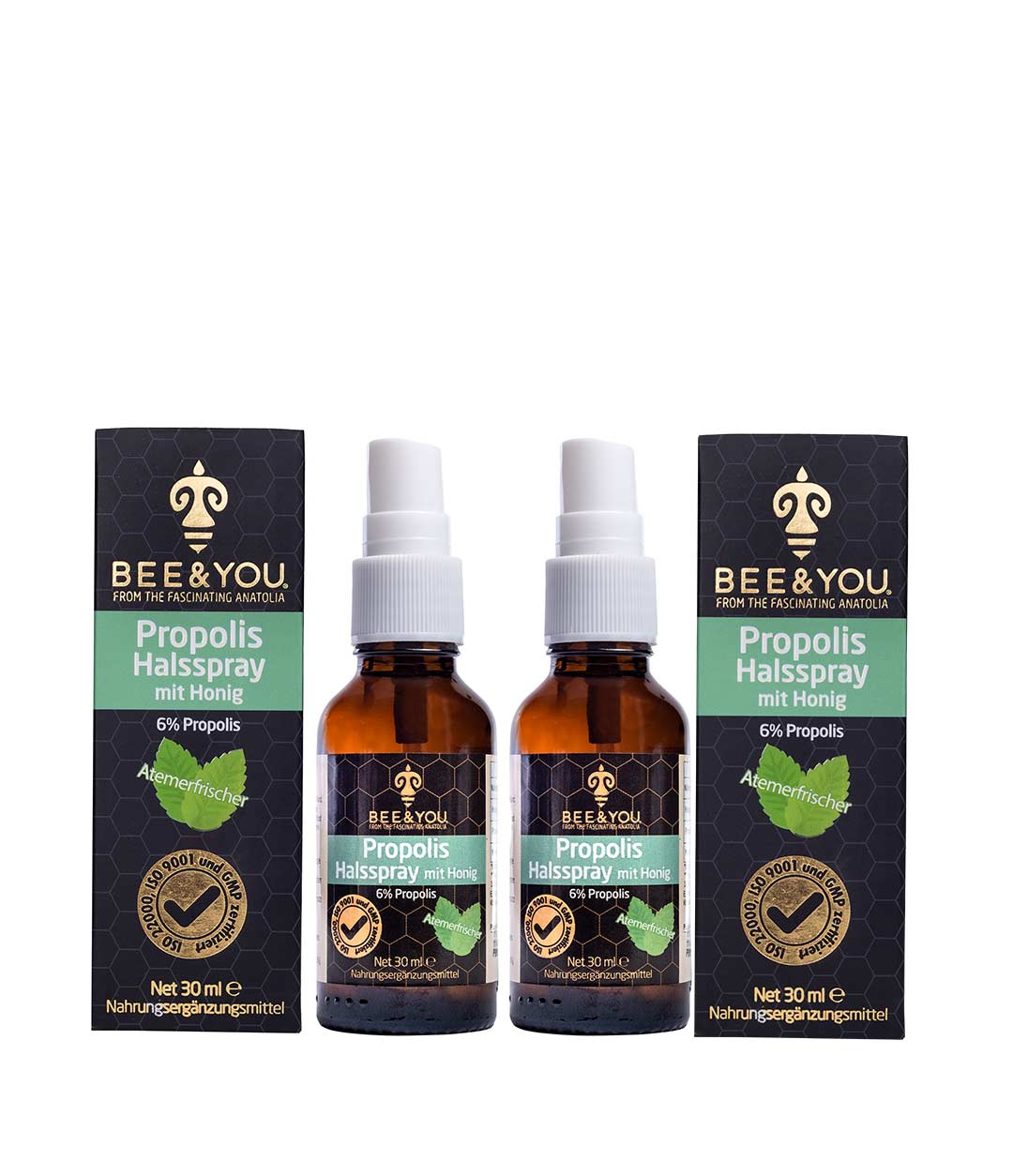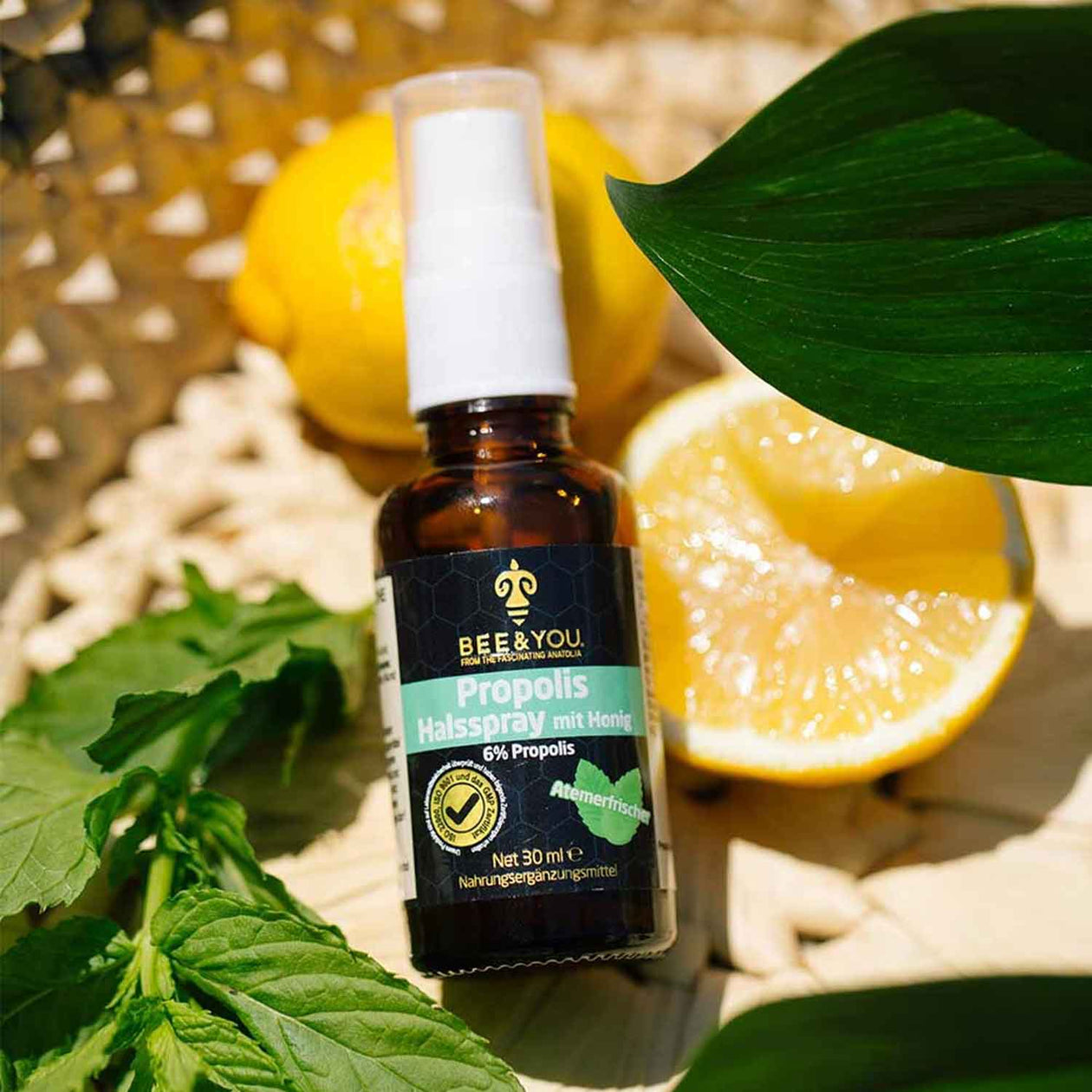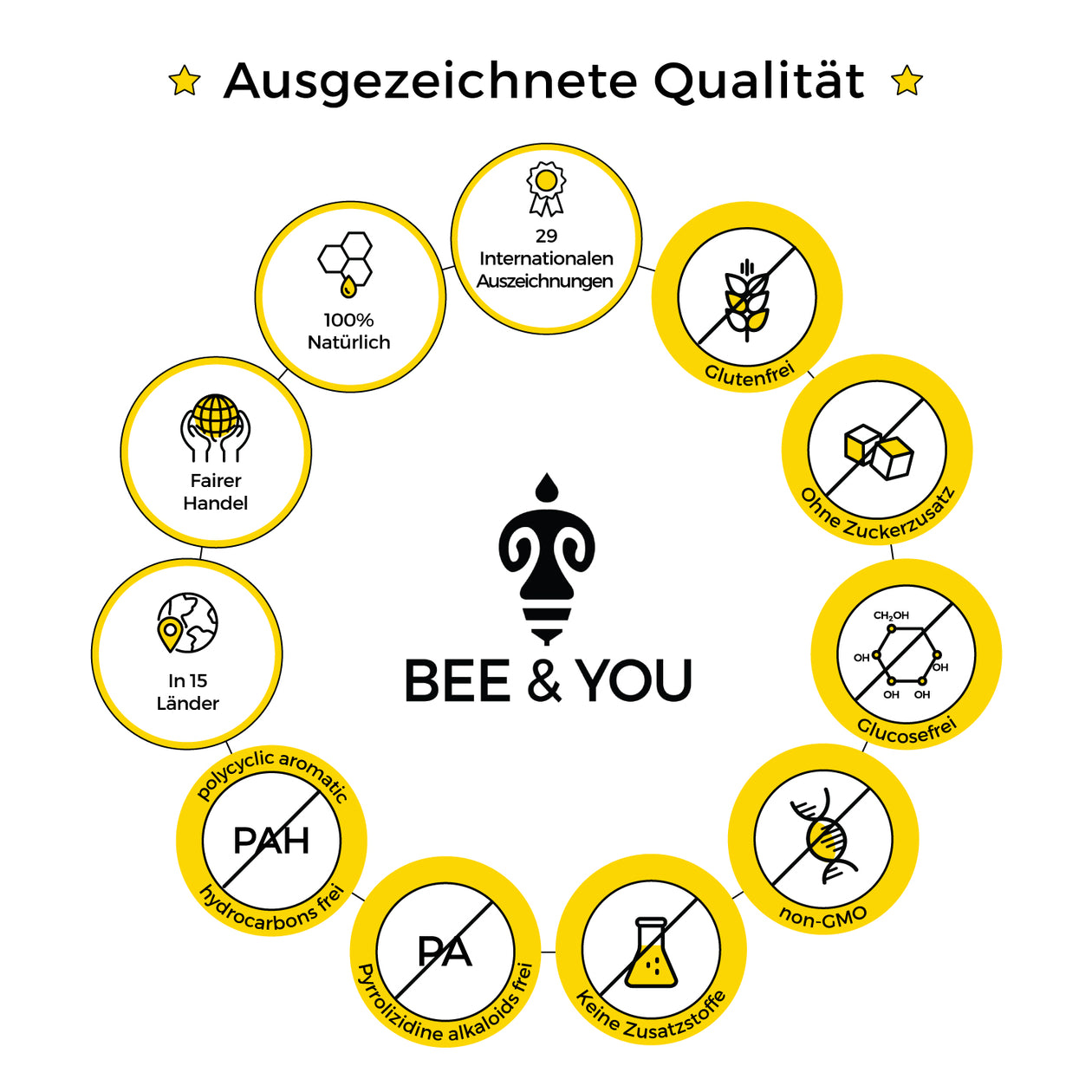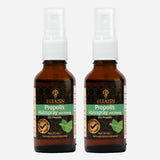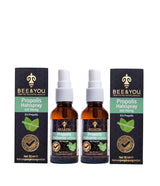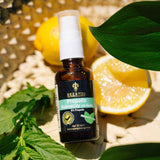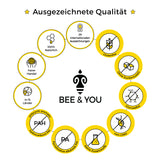 Propolis throat spray with honey
Bee&You Deutschland
The BEE&YOU Propolis Throat Spray also contains honey and menthol to support the throat and pharynx.
60.0 ml ( 46,83 €* / 100 ml)
inkl. 7 % MwSt.
zzgl. Versandkosten
Auf Lager. 2-3 Tage Lieferzeit
KOSTENLOSER VERSAND AB 49€
SICHERE UND EINFACHE ZAHLUNG
What is propolis throat spray?
Propolis throat spray that immediately relieves the throat
Propolis (6%) formulated by experts with raw honey and menthol
Gluten, GMO, PA, PA free
Practical use

5 Effects of Propolis Throat Spray on Your Health
It provides instant cough relief with propolis and raw honey
Perfect for sore throat, itching and dry cough with raw honey content
Help protect the sore area from virus, bacteria and inflammation
It helps oral care with its antibacterial properties.
Freshens breath and prevents bad breath
What distinguishes Bee & You Propolis from other products?
It is produced under controlled conditions by experts with a contractual beekeeping model.
Through the innovative award-winning extraction, the beneficial components of propolis are produced with maximum preservation.
Has international certificates proving food safety and quality: GMP, BRC, IFS, ISO9000, ISO22000, Halal, Kosher
33 national and international awards
Those who test it are very satisfied: 4.88 / 5.00 customer satisfaction in Trusted Shops
It is safely consumed by thousands of families in more than 13 countries.

Check out our page to see all of our

 

Bee & You products

 

to discover
What are the properties of Bee & You Propolis?
It contains no additives or preservatives.
It does not contain PA (pyrrolizidine alkaloids) and PAH (polycyclic aromatic hydrocarbons).
It does not contain GMOs
It contains no glucose.
It contains no sugar.
It does not contain gluten.
study results
https://www.ncbi.nlm.nih.gov/pmc/articles/PMC6271064/#:~:text=Propolis%20is%20a%20potential%20source%20of%20natural%20antioxidants,effects%20have%20been%20known% 20and%20used%20since%20antiquity

.

Kim SR, Jeong MS, Mun SH, Cho J, Seo MD, Kim H, ... & Ko HJ (2021). Antiviral activity of chrysin against influenza virus replication via inhibition of autophagy. Viruses, 13(7), 1350.
El-Shouny, Wagih, et al. "Antimicrobial activity of propolis extract on URT infections in pediatric patients admitted to Al-Thowrah hospital, Hodeidah City, Yemen." World Journal of Medical Sciences 7.3 (2012): 172-177
Di Pierro, Francesco, Alberto Zanvit, and Maria Colombo. "Role of a proprietary propolis-based product on the wait-and-see approach in acute otitis media and in preventing evolution to tracheitis, bronchitis, or rhinosinusitis from nonstreptococcal pharyngitis." International journal of general medicine 9 (2016): 409.
Lisbona-González, Maria Jesús, et al. ""Study of the Antimicrobial Effect of an Ethanolic Extract of Propolis in Periodontal Disease."" Applied Sciences 11.16 (2021): 7463.
Krishna, K., et al. "Health from the hive: 5% Propolis mouth wash as an adjunct in the treatment of chronic generalized gingivitis-a randomized controlled clinical trial." Dentistry 9.533 (2019): 2161-1122.
El Adaouia Taleb, Rabia, et al. "In vivo and in vitro antidiabetic activity of ethanolic propolis extract." Journal of Food Biochemistry 44.7 (2020): e13267.

60.0 ml ( 46,83 €* / 100 ml) inkl. 7 % MwSt. zzgl. Versandkosten
RIGHT OF CANCELLATION: 14 DAYS
RIGHT OF CANCELLATION: 14 DAYS