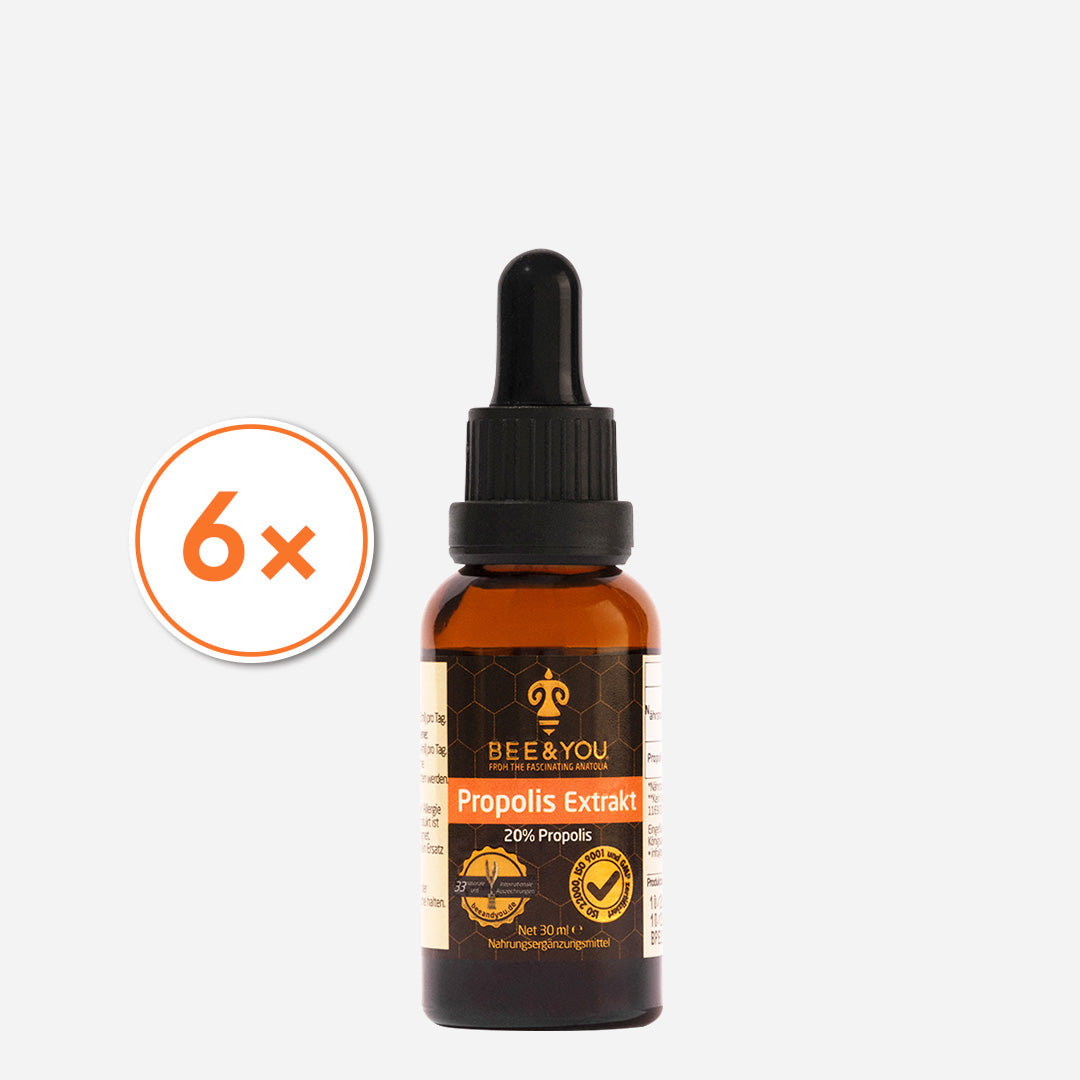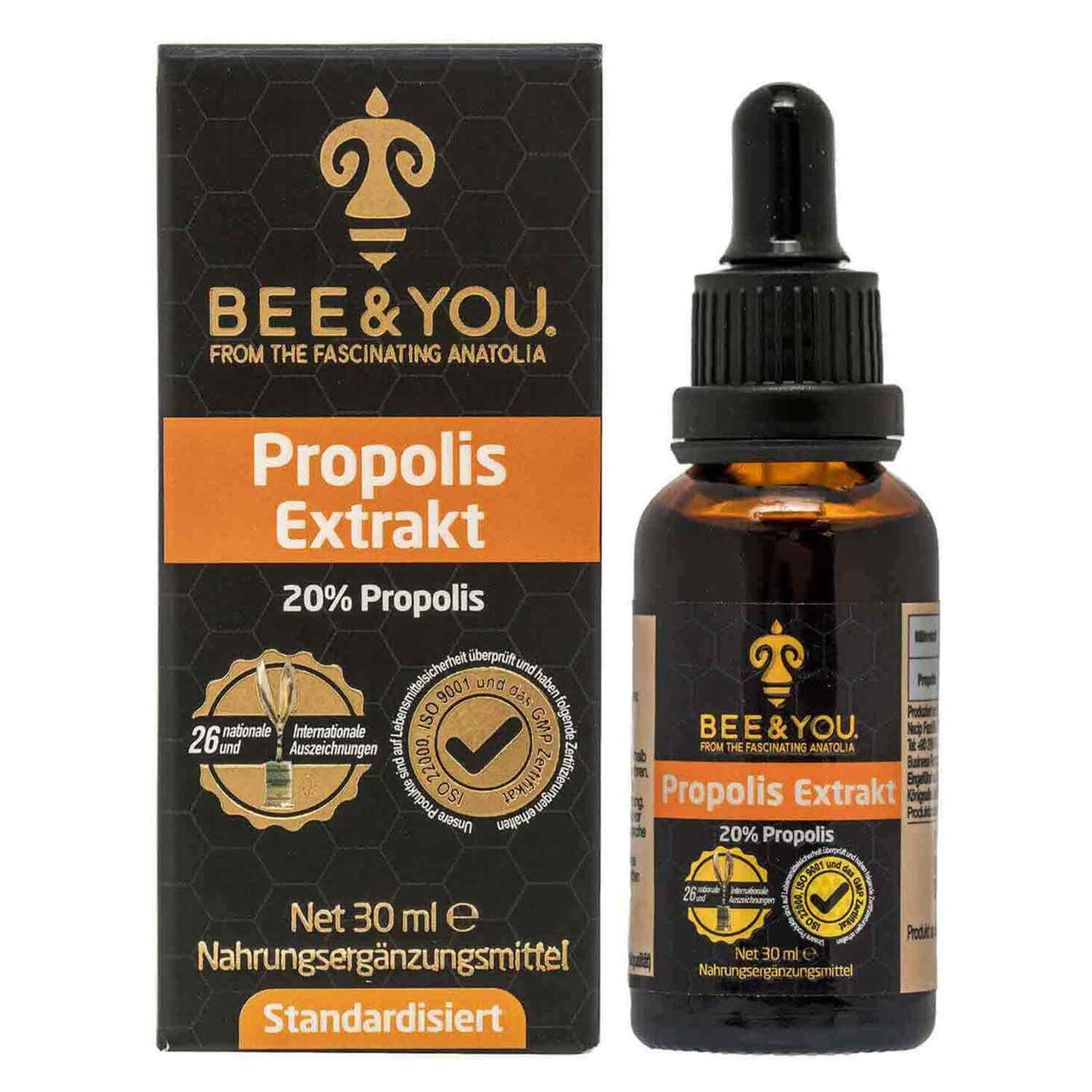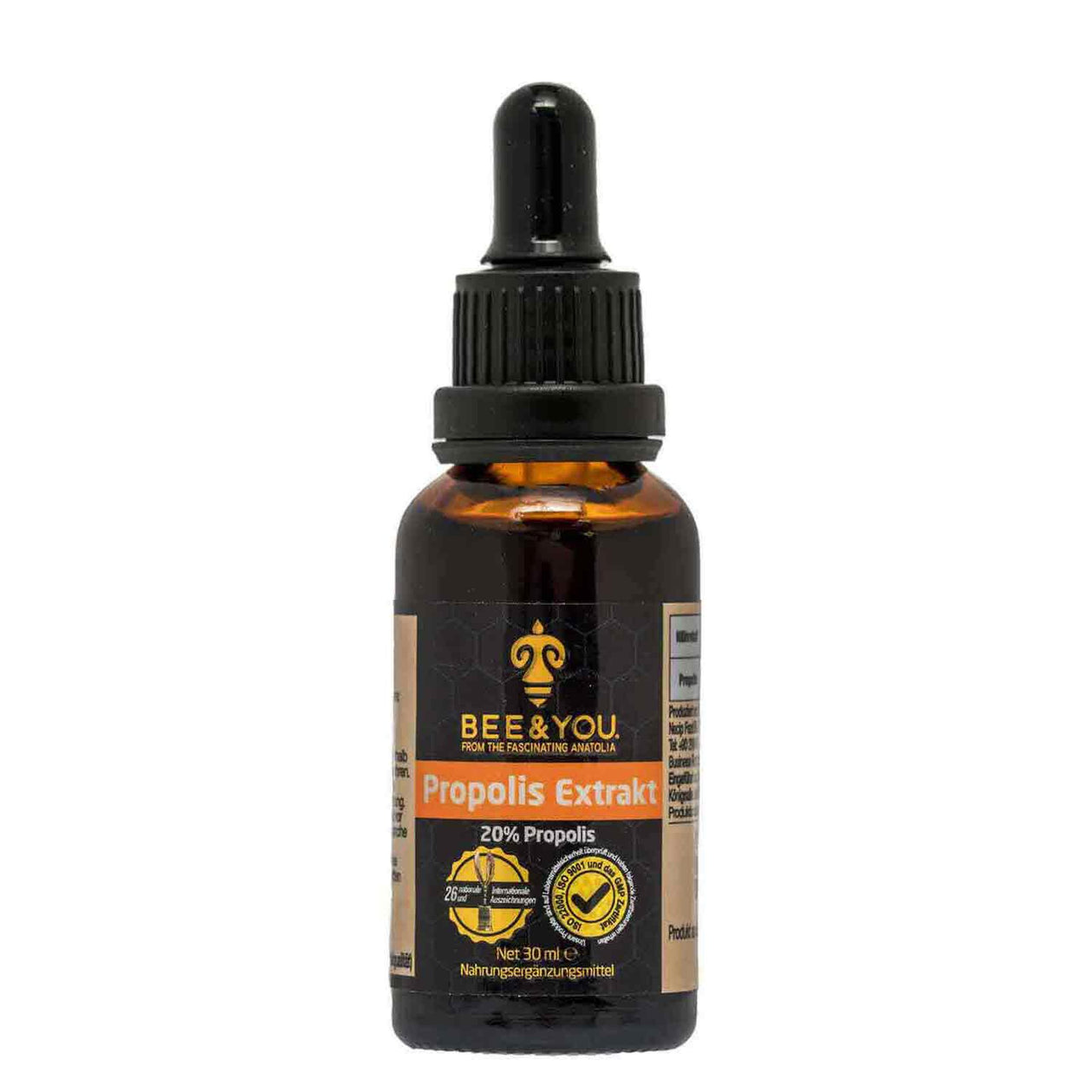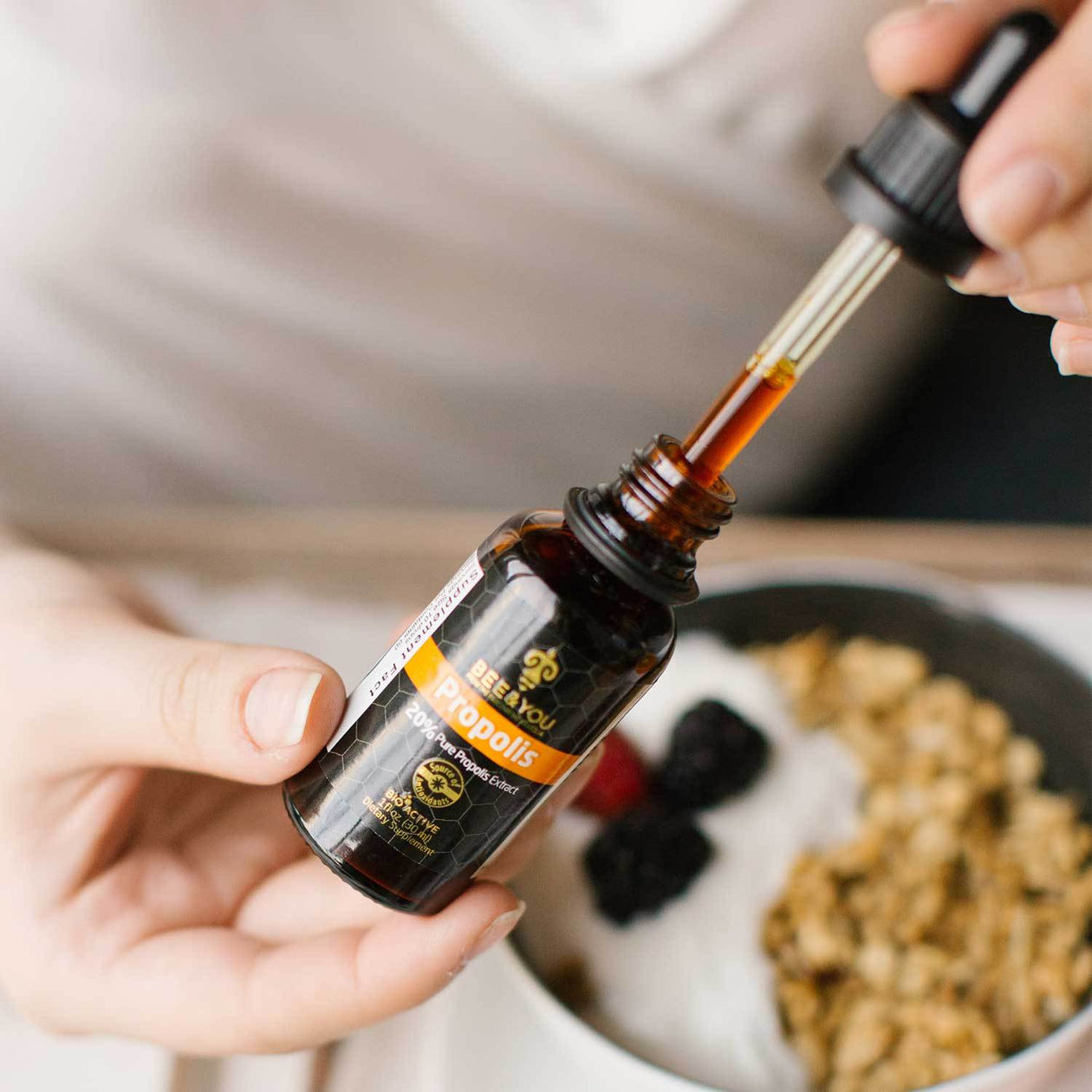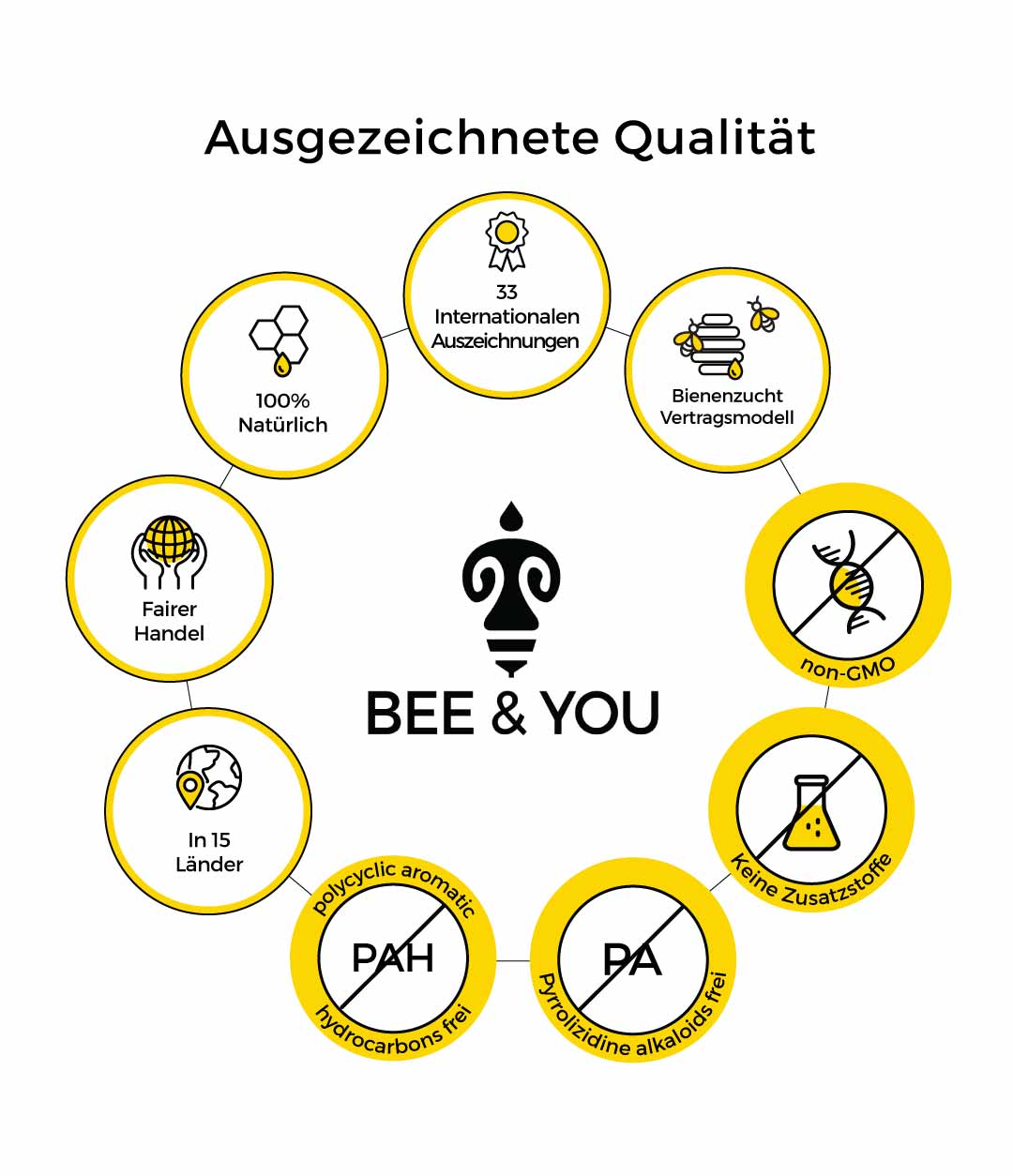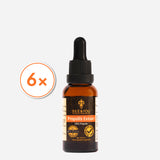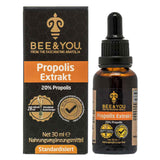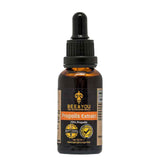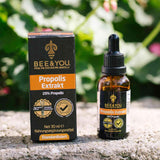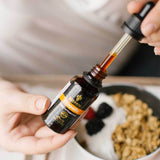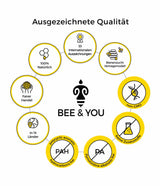 Propolis Extract Tincture 20%
Bee&You Deutschland
The BEE&YOU propolis extract 20% for daily use can be taken pure or with solid foods.
180.0 ml ( 55,67 €* / 100 ml)
inkl. 7 % MwSt.
zzgl. Versandkosten
Auf Lager. 2-3 Tage Lieferzeit
KOSTENLOSER VERSAND AB 49€
SICHERE UND EINFACHE ZAHLUNG
Tipps & Tricks
• The tincture can be taken with solid foods.
• The tincture can be mixed with honey, yoghurt or in the muesli in the morning.
• The daily dosage can be taken throughout the day.
• The tincture can also be taken pure.
• If more propolis is required, the tincture can also be taken with royal jelly propolis in a honey mixture.
• The tincture can be instilled into the breakfast bowl.
What is Propolis tincture 20%?
Raw propolis is a natural bee product composed of phenolic and flavonoid substances collected by bees from the leaves, stems and buds of plants. The meaning of the word is pure propolis, consisting of the words pro (before) + polis (protector), as the name suggests, the pre-cleaner and responsible for protecting the habitat of bees. Bees cover their honeycomb eyes with raw propolis and then add their honey, hatchlings and food. Thus, the products produced by the bees are stored in the hive without spoilage.
After being taken from the hive, it needs to be adapted and processed for human consumption so that the body can digest this product. At this point, the most important issue is the proper processing of raw Anatolian propolis, which is a valuable food. The quality and nutritional value can only be preserved through correct extraction methods.
The polyphenols, terpenoids, amino acids, volatile organic acids, ketones, coumarins, quinones, vitamins and minerals contained in the raw Anatolian propolis are preserved in a water-soluble form thanks to the award-winning processing method of the BEE&YOU experts.
Application of Propolis tincture 20% (30 ml)
For Daily Support: You can consume it on its own or with any solid foods you eat in your daily diet.
Dosage of Propolis tincture 20% (30 ml)
Children between 1 year and 10 years 10 drops daily. Children from 11 years and adults 20 drops daily
Propolis Extract (20%)
Other ingredients: water, ethanol (food grade)
Net Weight: 30ml
Storage conditions: room temperature (approx. 24 °C / 72 °F)
Shelf life: 36 months
study results
Iyyam Pillai, S., et al. "Wound healing properties of Indian propolis studied on excision wound-induced rats." Pharmaceutical Biology 48.11 (2010): 1198-1206.
Ghisalberti, EL "Propolis: a review." Bee world 60.2 (1979): 59-84.
Zorlu, DUYGU ""COVID-19 and Anatolian propolis: A case report."" Acta Medica Mediterranea 37.2 (2021): 1229-1233.
Yilmaz, Ugur Cem, et al. "Evaluation of the miRNA profiling and effectiveness of the propolis on B-cell acute lymphoblastic leukemia cell line." Biomedicine & Pharmacotherapy 84 (2016): 1266-1273.
Demir, Selim, et al. "Antiproliferative and proapoptotic activity of Turkish propolis on human lung cancer cell line." Nutrition and cancer 68.1 (2016): 165-172.
Kim SR, Jeong MS, Mun SH, Cho J, Seo MD, Kim H, ... & Ko HJ (2021). Antiviral activity of chrysin against influenza virus replication via inhibition of autophagy. Viruses, 13(7), 1350.
Cai, Wei, et al. "Ethanol extract of propolis prevents high-fat diet-induced insulin resistance and obesity in association with modulation of gut microbiota in mice." Food Research International 130 (2020): 108939.
El-Shouny, Wagih, et al. "Antimicrobial activity of propolis extract on URT infections in pediatric patients admitted to Al-Thowrah hospital, Hodeidah City, Yemen." World Journal of Medical Sciences 7.3 (2012): 172-177.

El Adaouia Taleb, Rabia, et al. "In vivo and in vitro antidiabetic activity of ethanolic propolis extract." Journal of Food Biochemistry 44.7 (2020): e13267.
180.0 ml ( 55,67 €* / 100 ml) inkl. 7 % MwSt. zzgl. Versandkosten
RIGHT OF CANCELLATION: 14 DAYS
RIGHT OF CANCELLATION: 14 DAYS