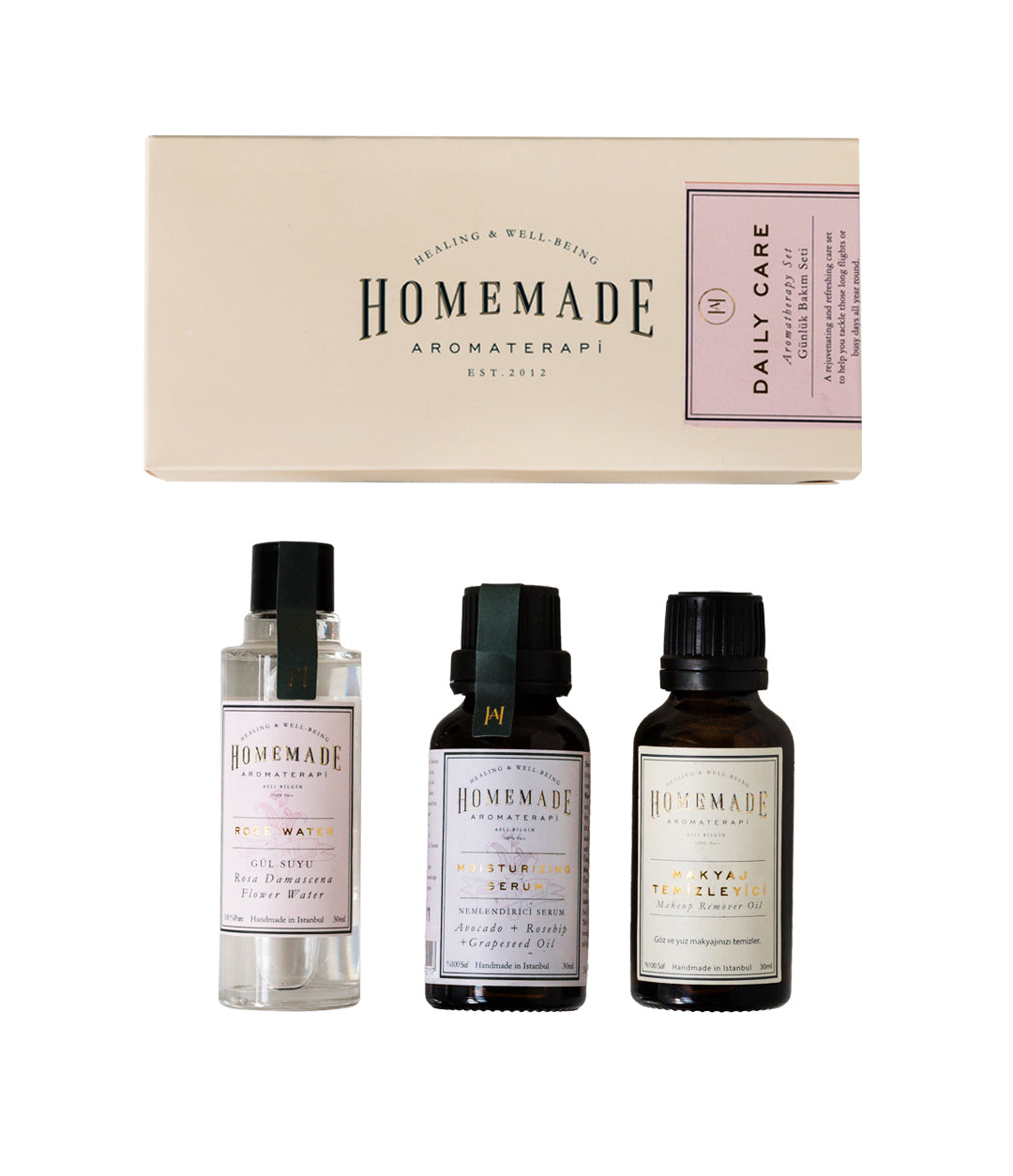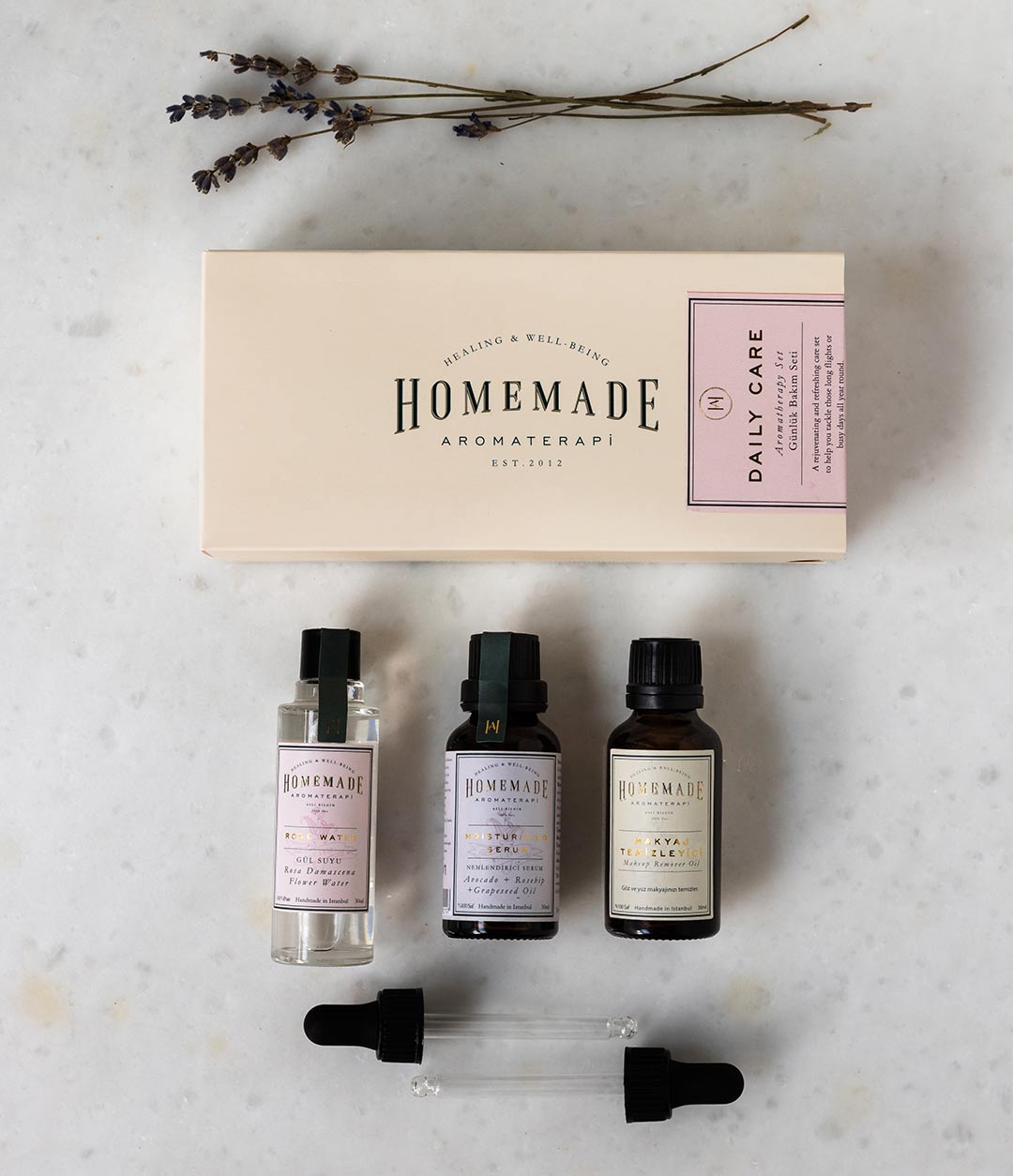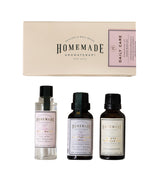 Aromatherapy Daily Care Set
Homemade
The daily care set with high-quality essential oils.
90.0 ml ( 77,72 €* / 100 ml)
inkl. 19 % MwSt.
zzgl. Versandkosten
Auf Lager. 2-3 Tage Lieferzeit
KOSTENLOSER VERSAND AB 49€
SICHERE UND EINFACHE ZAHLUNG
Rose water- 30 ml
Ingredients: Rose Water (Rosa Damascena Flower Water)
The essential rose oil is extracted with steam distillation. The first distillation contains 100% pure rose water. Contains no preservatives, essences and additives. The essential rose oil contained in the product preserves the product.

Care Serum- 30 ml

Ingredients: Cold-pressed avocado oil/Cold pressed Avocado Oil (Persea gratissima oil), Cold-pressed rosehip oil/Cold pressed Rosehip Oil (Rosa canina fruit oil), Soğuk, Cold-pressed grape seed oil/Cold pressed Grapeseed Oil (Vitis vinifera seed oil), essential cedar oil / Cedar Essential Oil (Cedrus atlantica wood oil), Geranium Essential Oil (Pelargonium graveolens oil), Vitamin E (tocopherol).

Make-up remover-30 ml

Ingredients: Apricot kernel (wild apricot oil) (Prunus armeniaca kernel oil), grape seed oil (Vitis vinifera seed oil).
90.0 ml ( 77,72 €* / 100 ml) inkl. 19 % MwSt. zzgl. Versandkosten
RIGHT OF CANCELLATION: 14 DAYS
RIGHT OF CANCELLATION: 14 DAYS